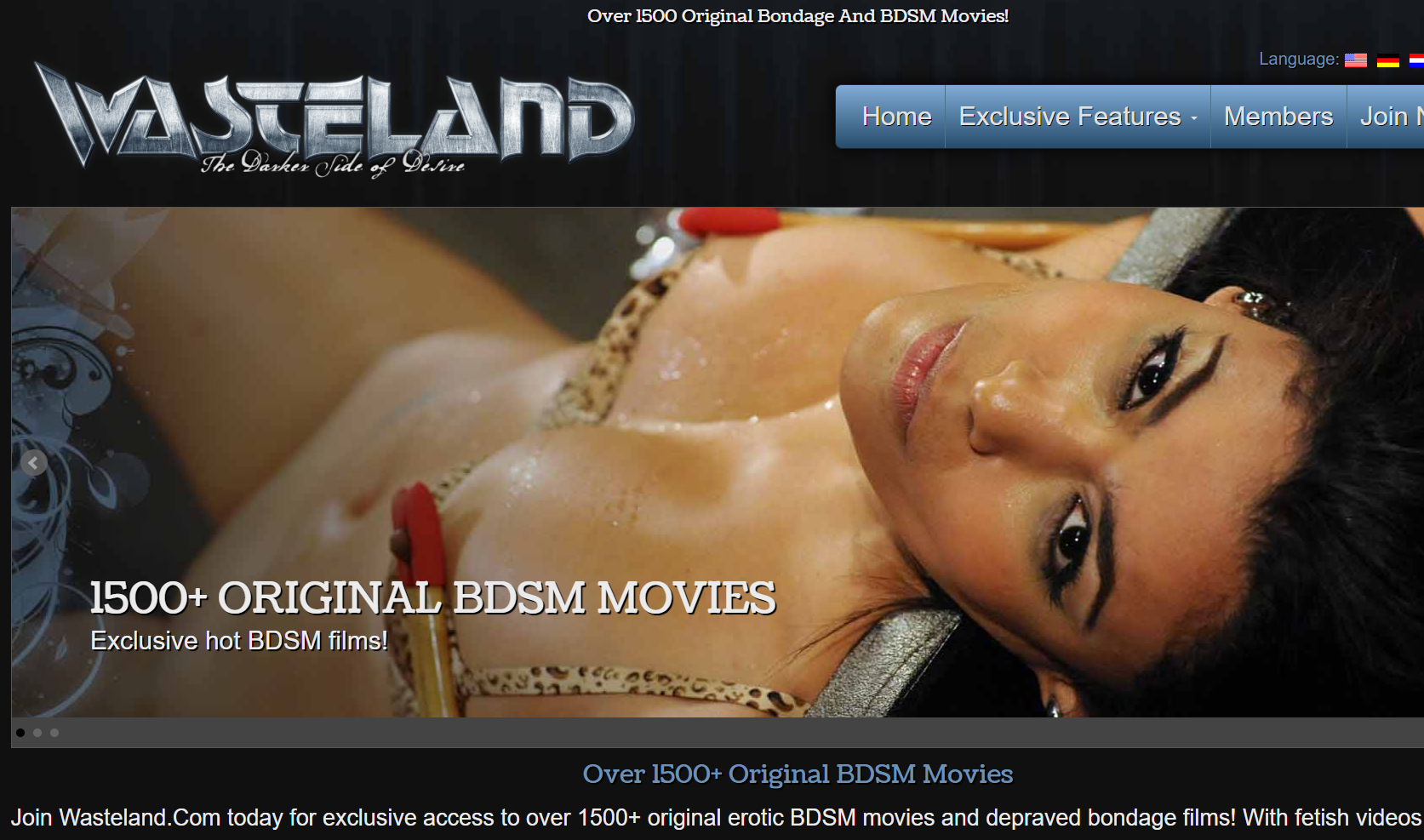 WasteLand
Now, you might be thinking, 'okay, nerd, what the fuck does this have to do with porn?' And to that I say, calm the fuck down, you impatient savage, I'm getting there. The Waste Land is the poem that inspired the BDSM site of the same title: Wasteland.com. And, if you actually stop to use the few functioning braincells you have left, you might be able to see why the creators of a BDSM fetish site might find inspiration in Eliot's poem (so much so that they include a version of it on the site, accompanied by black and white photographs of women in bondage.
Well, for starters, Wasteland.com prides itself on being a bastion for "The darker side of desire," as their slogan would have it. Paired with the fact that there are many images in the words of Eliot's poem that blend pain and pleasure almost to the point of being indistinguishable from one another, and you have one basic explanation for why this porn site would pay homage to a poem. I could go on, I'm sure, and bore you to the point of torture, but I'll leave the torturing up to the kinksters and fetishists of Waste Land, which is so much more than your typical porn site.
From the moment you log into the members' area of Waste Land, chances are you will be taken by surprise. This site looks absolutely nothing like the typical premium pay porn site that you are likely accustomed to. Instead of a menu bar at the top of the page, bordering a gallery of video thumbnails, a banner will be what catches your eye first. A banner that looks like it could be an album cover for an '80s metal band: a closeup of a beautiful, seductive blonde with a thick silver collar around her neck is the background to the site's logo, the text reminiscent of Iron Maiden.