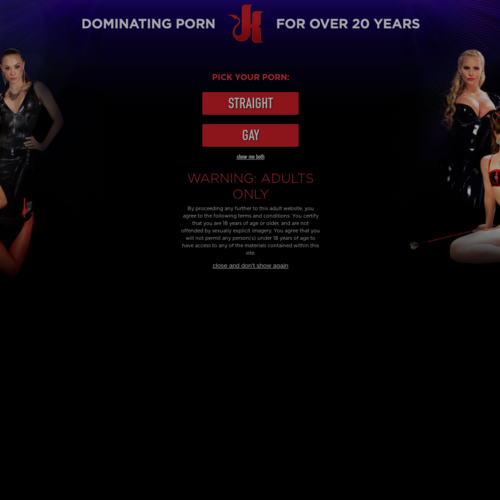 Kink
Kink.com was started by Englishman, Peter Acworth in 1997. He created the site while working toward his doctorate in finance at Columbia University after reading a tabloid about a fireman who made 250 million British Pounds in a very short period of time from starting a porn site. Seeing as Acworth has had, as he put it, a lifelong interest in bondage, his pilot site, Hogtied.com was geared toward BDSM pornography. Soon he was making thousands of dollars a day, which led him to abandon his studies to work on the site full time.
Acworth's site only grew and expanded with time, eventually becoming the Kink.com we know of today, the winner of many highly coveted accolades in the adult entertainment industry, including XBIZ, Adult Video News (AVN), TEA, Storerotica, and Night Movies awards. The site is now global and has multiple sites under its name—Bound Gods, Kinkmen, and Device Bondage to name a few. Acworth has successfully turned Kink.com into nothing short of a fetish-oriented lifestyle brand a la BDSM's Playboy.
I have to admit, I'm not a huge fan of BDSM, humiliation, or pain porn. But, from the moment I enter the member's area, I can tell I've entered a top-tier porn site. This site has high budget content written all over it. The first thing you will notice is a giant banner at the top of the home page (in the case of my visit it was for an insane Cyber Monday deal, offering 60% off membership prices to "Get full access to 20 years of Kink and 72 new scenes a month!"
Behind the text are high-resolution images of sexy girls being bound and ass fucked, a detailed high-tech looking circuitry design lights up the background. Okay, sure, this is cool and all (and a good deal), but if I just logged into the member's area, why would I need to be sold on a membership? Seems like some unnecessary advertising if you ask me. I'd rather the banner be advertising a newly released scene or something useful to someone who has a membership already.