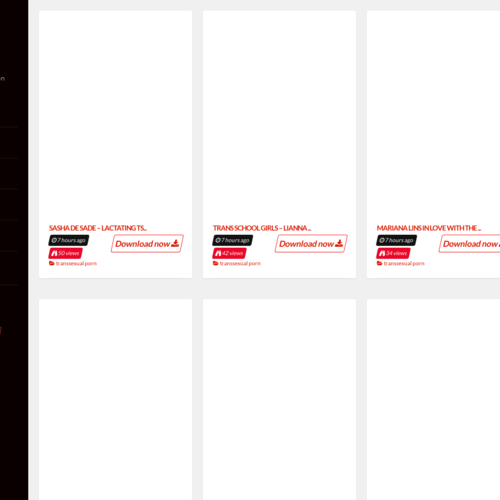 TransPorn
Transporn.vip is a premium tranny porn site full of chicks with dicks. With a .VIP domain it should be no surprise that you need to pay for this shit. Though I will say that you can get a taste of the site for free. It's a weird set up to be honest. You can browse through the entire catalog of videos and fap to them to your heart's delight, but you're stuck in the stone age watching them in 320p. If you want 4k or 1080p then you'll have to dish out some of that dosh for a membership. Oh, and you can't skip around the video at all either if you're browsing for free.
If you're looking to get down and dirty with some thick dicked chicks, then you'll be paying anywhere between 10-12 bucks a month depending if you want to go Premium or Premium Pro. I hate that shit. Just give me one damn subscription and let it be over with. Don't give me this double membership bullshit. Anyway, this site is pretty new. It's been around since late 2018 and currently brings in around 1.6 million tranny addicts to the site every month. Not too shabby for a newish site.
The site looks fine enough, but you'll have to deal with over a quarter of the site page being taken up by an ad to upgrade to premium no matter what page you go to. That shit is annoying. Put in a header or something instead. I don't need to be looking at that shit the entire time I'm on the site. I get it. You want my money. At least they have a link back to my site on that ad. That way you can go find somewhere that isn't going to pull that shit on you, just saying. There's also a link to a scat site if you're that kind of degenerate.