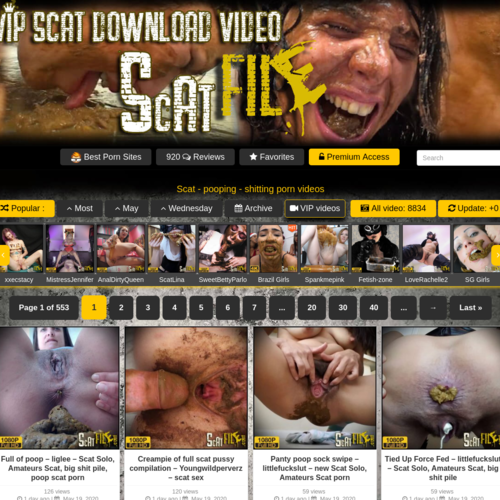 ScatFile
The first thing I love about scatfile.com is the fact that even without registering and paying for the content, you can kind of see what the fuck to expect. I hate the premium sites that only say what they have to offer, without any actual proof. I guess, it is a good thing that I created my site, where all that shit can be left to me, and I can tell you what to expect from each of those sites.
Of course, if you are not into scat, I am not sure why the hell you are still here. Scat is a porn category, where people explore and share their love for poop. Yep, that exists, but it should not be that weird, since today you have so many different porn categories, that I am not surprised by anything anymore. On the other hand, the scat category has been with us for quite some time, so if you've never heard of it, you must be too young for the internet.
At first glance, the site looks pretty normal, and it is very much obvious that this is a premium place. I do wish that it was free, but then again, why would they offer such great content for free? They have to make money somehow, and that is where we come to play. There is a lot of content right off the bat, which means that they are not holding back when it comes to variety.