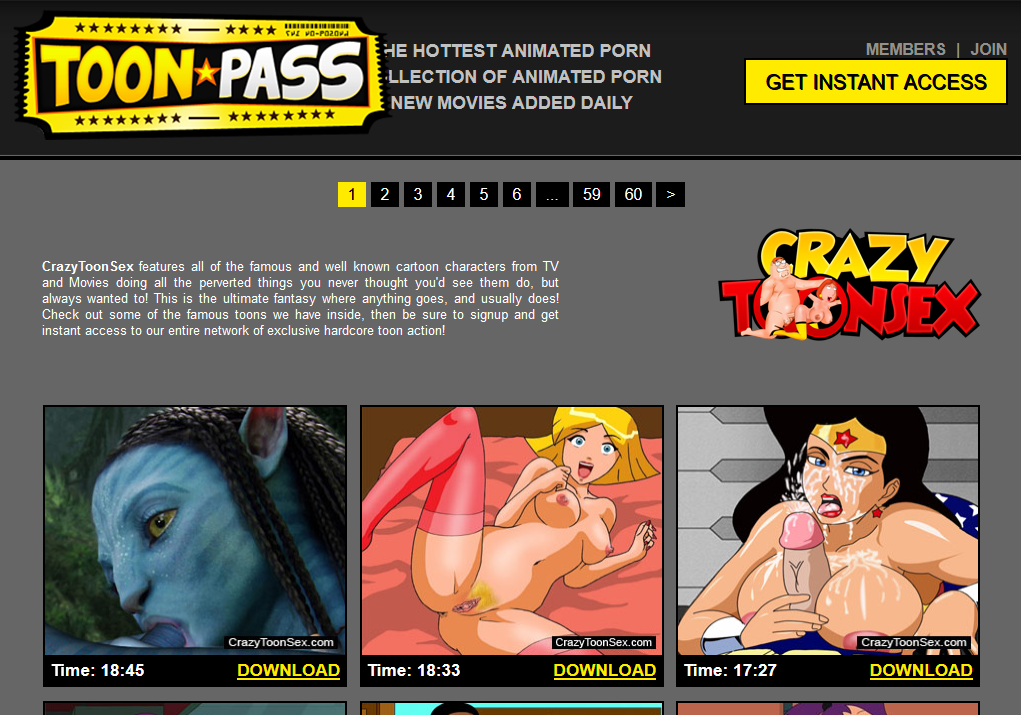 ToonPass
ToonPass.com is a site that claims to house multiple different sites all in one place for one price. You get futa bitches, hentai, and cartoon porn all in one site. I will say that it's aggravating that you can't sample any of their videos before you sign up. At least throw in a free section. I'm not the biggest fan of paying for something without knowing what I'm getting. That's how you end up on a blind date with some "babe" only to take her home and find that she's sporting a wine bottle sized cock. No thank you.
This site has been around since early 2013 and currently brings in somewhere between 200-300 thousand horny cucks every single month. I won't lie to you. Those numbers aren't great, but that's still a lot of dosh for a paid site. And speaking of cash, the price for membership here varies widely depending on home long you pitch in for. A day will only cost you a buck. A month will be around 27 bucks. And a full year will run you 7ish dollars a month if you pay for the entire fucking year. Not a terrible price point if you're getting those mountains of content that they are claiming.
The "free" sign up section of the site has a killer dark theme and lots of hot previews… but somehow the members' area looks worse. It's got a bright white theme and has the setup of an older flash games site. Not the nicest to look at. And come the fuck on. You have a dark theme on the teaser page. You need to at least include a toggle option to turn that shit on in the members' area. Ridiculous, really.