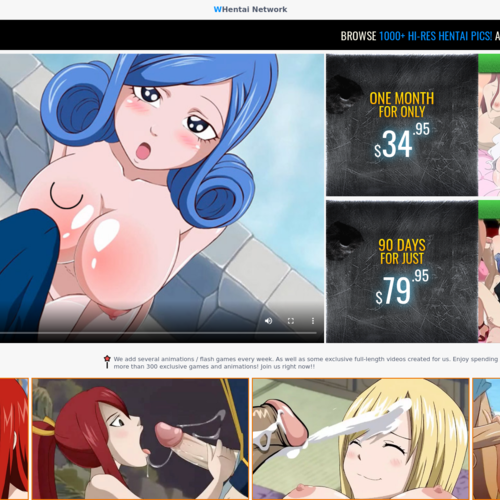 Drawn Hentai
Drawn-Hentai is all about the latter. Although the name of the site is Drawn Hentai, you'll find plenty of Western porn as well. In addition to classic anime series like Naruto, One Piece, and Fairy Tail, you'll also find plenty of Nick cartoons and Disney movie bitches to keep your dick company.
What separates Drawn Hentai from the rest is the unique porn. Drawn-Hentai features a bunch of artists that give the site unique pictures and videos you won't find anywhere else. These artists are specifically hired by Drawn-Hentai to pump the site full of fresh pussy every week.
There's a lot more than pictures, despite the name. Drawn-Hentai also features videos, flash games, and comics. I have to admit that the quality of these aren't the greatest, but they give DrawnHentai a lot more to play and fap with.
The biggest draw of Drawn-Hentai is the hentai and cartoon sex videos. I guess the people really love Rule 34 shit, cause 99% of the porn you'll find here is bitches from famous shows and animes getting fucked till they bleed. The art is pretty true to the original artist, especially for the anime sex.