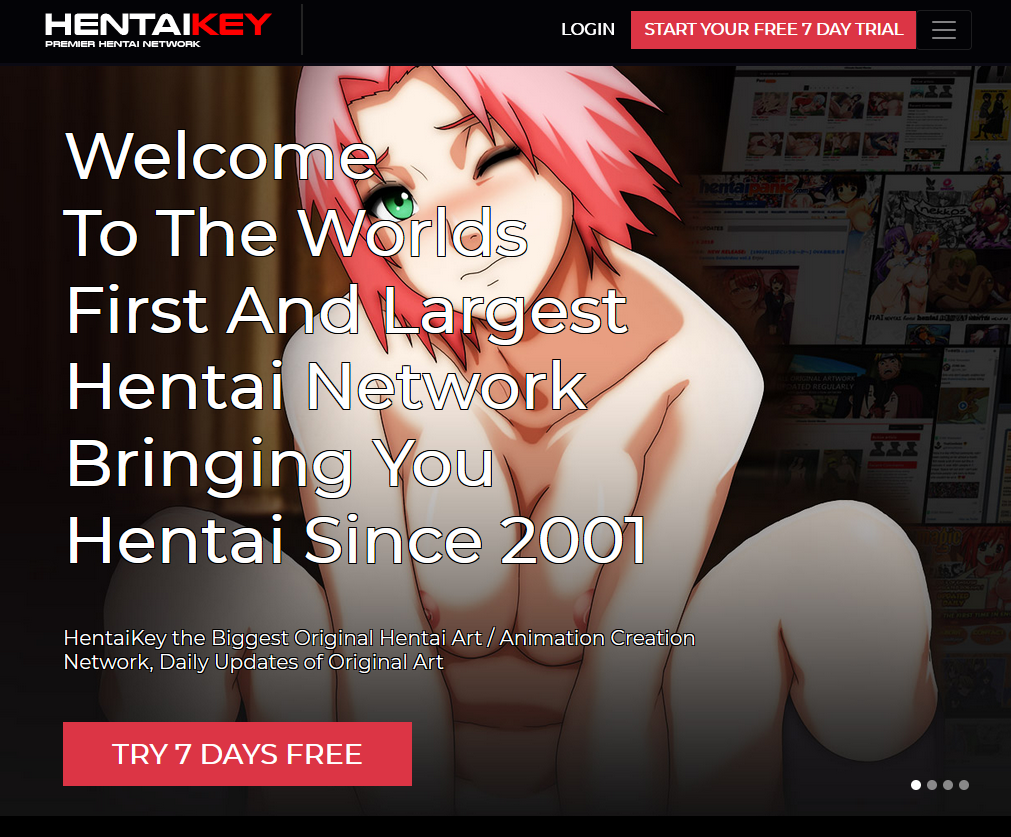 HentaiKey
HentaiKey.com was registered in 2001, though they really caught the attention of manga-loving perverts in recent years. Nowadays, they get over 300,000 visits per month, each of them in search of explicit anime suitable for adult eyes only. I'm the kind of guy who gets kicked out of the theater for jerking off to Disney movies, so I get a little wild when the cartoon women are having actual sex on the screen. Let's check out what these fuckers have to offer.
The preview page for HentaiKey is a veritable smorgasbord of obscene anime thumbnails. There are buxom bitches with their titties hanging out, shapely anime hotties getting drilled from behind, and plenty of glistening bodily fluids dripping all over everything.
Do you know what else I see immediately that I fucking love? Uncensored hentai twats. Everyone who loves hentai or Japanese erotica, in general, is well-aware of the censorship issues that plague the genres. Well, it looks like HentaiKey has plenty of unobscured genitals on the menu. A babe in one of the banners sliding by the header has her cunt stretched out wide, the pink insides on full display for any pervert who wants to shake his dick at it.