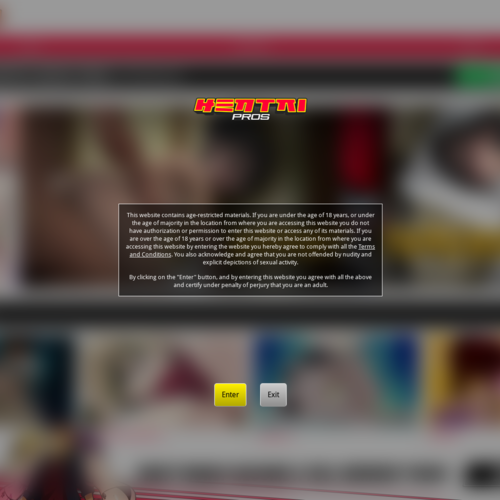 HentaiPros
The first thing you see when you head over to this glorious website is a big ass banner flashing between different new and upcoming hentai movies on the Hentai Pros. I'm pretty excited for the one called "The Breath of Stepmother" because damn are those some nice tits. The site itself is laid out well. Black background, clear thumbnails, minimal menus up top, and a feedback tab on the left if you have any praise or compliments to leave.
If you can somehow unglue your eyes from those previews, you can scroll down and check out their listings for the newest uncensored videos on the site as well as a section for their most popular videos, which are without a doubt worth checking out. "Bust to Bust 2" is in the top spot down there for a good reason. One of the better hentai vids I have seen in a long time.
Each preview is a still image from the video with details telling you when it was uploaded, how many views it has, number of likes, and whether or not it has subtitles. Though occasionally you will see a video with an animated thumbnail. It's too bad they don't have that on all of the videos. Most of the vids do have subtitles and that's pretty great. I kind of like not knowing what kind of sexy Japanese shit they are saying, but the subtitles really let you know the story of it if you're into that.