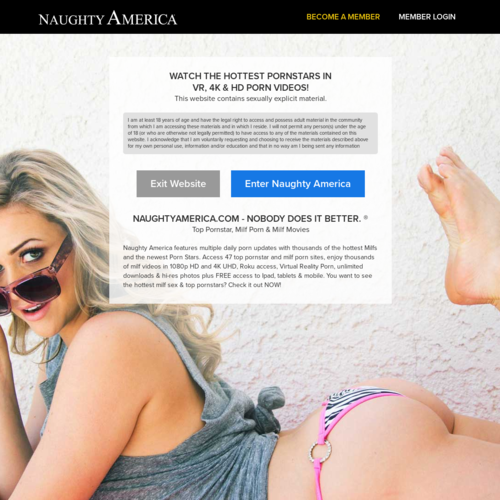 Sex Show
NaughtyAmerica.com was born in 2001 and adopted their current moniker around 2004. They've since grown into one of the biggest premium porn networks out there, with over 30 individual sites and thousands of videos, being served to nearly 10 million monthly visitors. Hard numbers aside, any page of their website is almost guaranteed to make your dick hard with a rich selection of famous porn sluts performing their favorite tricks. Let's hope this 3D Sex Show lives up to their typical sexy standards!
First of all, the Sex Show isn't a stand-alone website or membership. You can find it linked in the header and footer of NaughtyAmerica, and a lot of the 3D models are viewable even without a membership. Yeah, library perverts, this is your lucky day. You can jack off to CG models of pornstars gyrating, riding cock and getting drilled from behind against a wall. Blowjobs are for members only, as are the models of bitches taking it from behind against a chair or on the floor like a dog.
I guess that means I should sum up the entire NaughtyAmerica membership, huh? If you want the full rundown, check out my long review of the site or it's virtual reality section. In the meantime, here are some basic facts for those of you too lazy to aim your dick at the preview page.