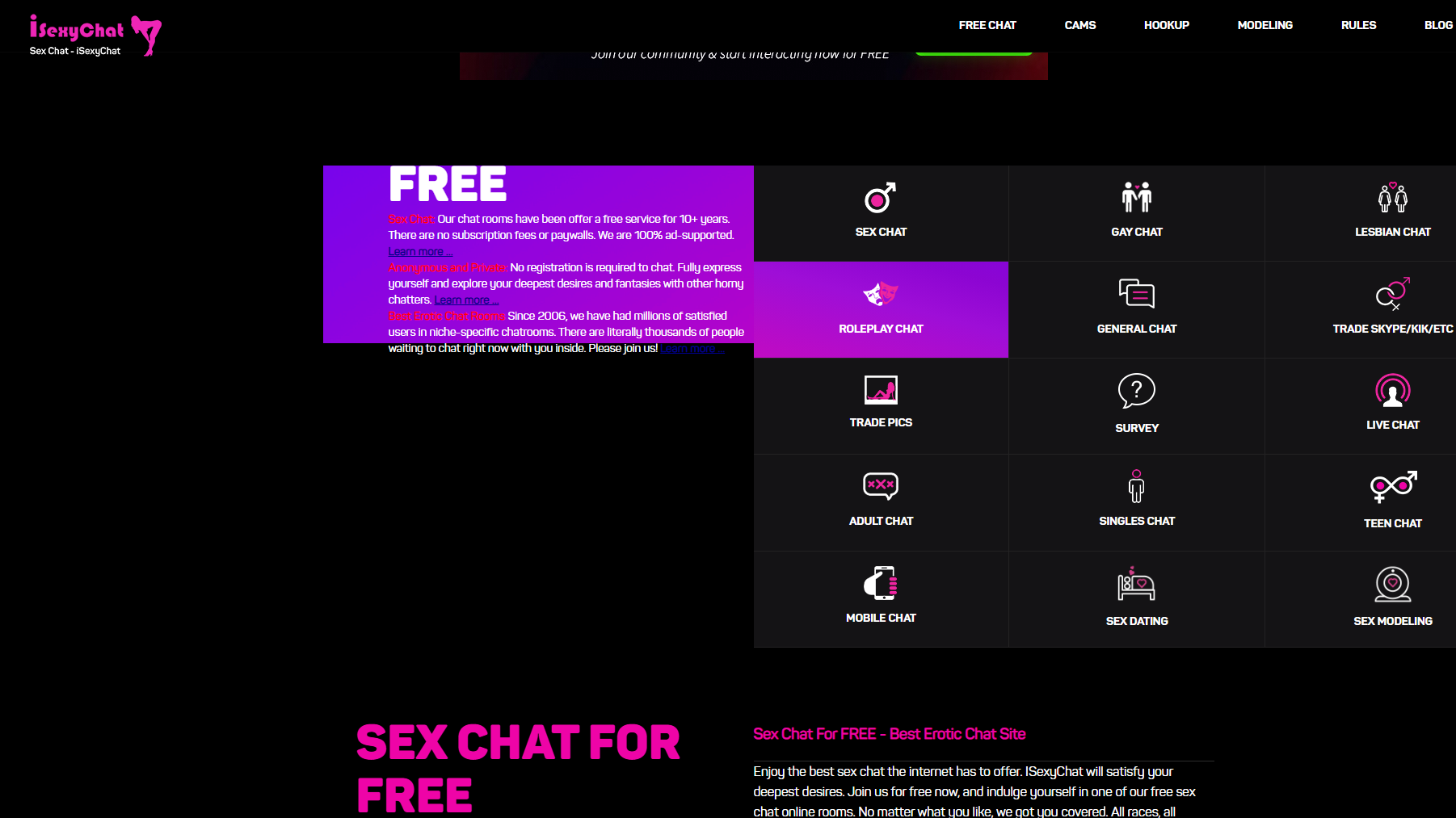 ISexyChat
I can't completely hate iSexy Chat because at least the chatrooms are active and there is fun to be had, although probably not what you expected. I suppose that if you spend enough time here, eventually you'll find a girl or two to chat up and try to sext with, but honestly, I think the place works best when you just want to swap pictures with other porno fans and shoot the shit.
If you are looking for a place to have live video or audio chats with girls as they talk about how much they want to suck your cock, well, you can stop reading.
The design of iSexychat reminds me of web surfing in the late 90s. This was a time when websites were starting to get a little more sophisticated than just graphics and text, but it still was far from the smooth and polished experience you can find today. This makes sense because iSexychat basically runs through IRC chat rooms, which are super basic with no video or fancy features. Frankly, I haven't used IRC since over a decade ago, although it's probably still good for filesharing.
The front page of the website is frankly a mess. You have big ugly photos of various men and women that get entirely covered up by a big ugly sign saying, "OUR CHAT ROOMS". From here you start by picking one of seven different types of chat rooms.