DirtyRoulette review
back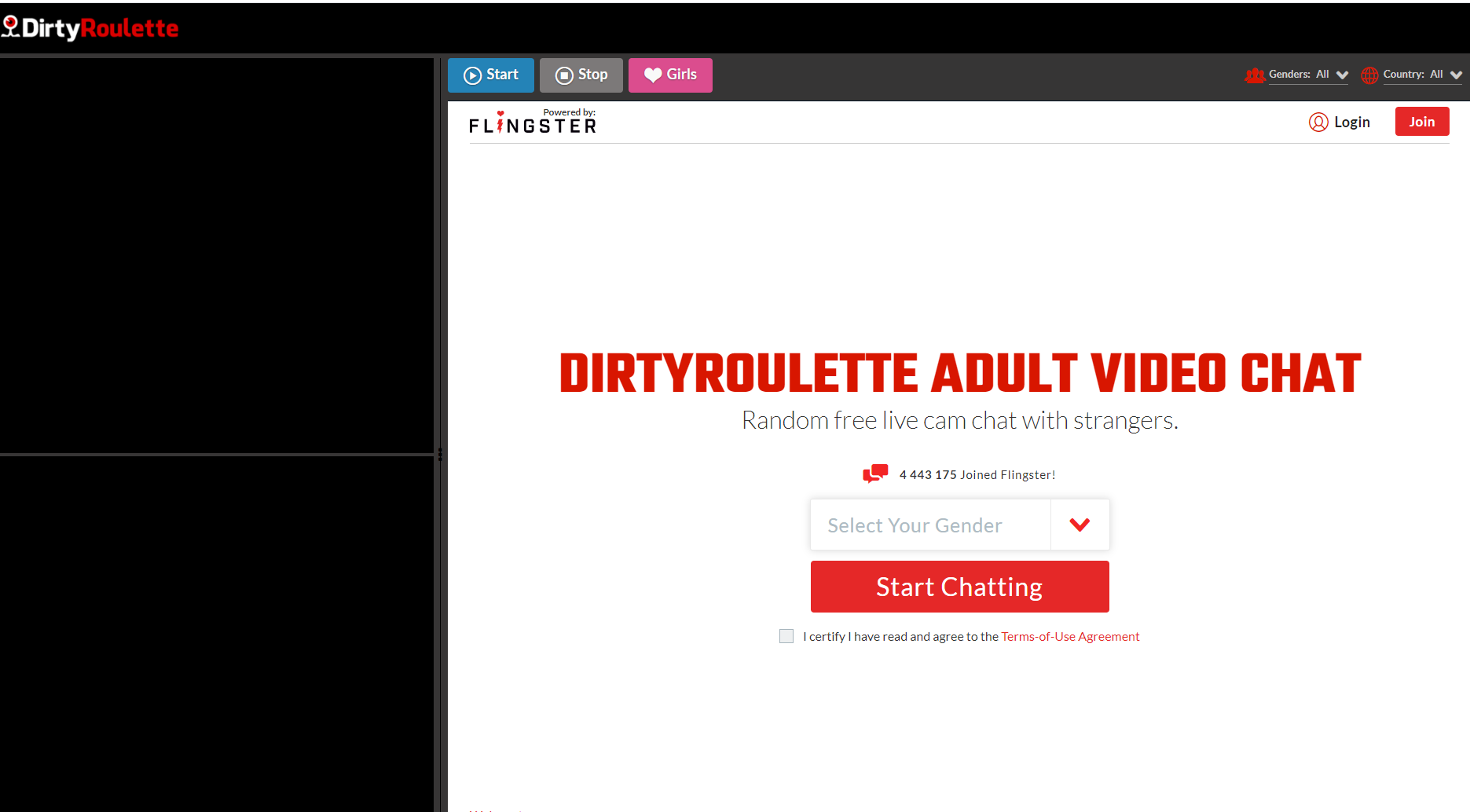 DirtyRoulette
Although Chatroulette is still active, they have taken measures to curb this sort of behavior. They explicitly spoke out to discourage using the site for anything sexual and changed their terms and services to state that pornographic content is strictly forbidden. They even devised an algorithm to be able to recognize when something other than a face is being presented on camera. Can you imagine having the job of inputting the data for that algorithm? How many different dick pics do you think they had to look at? Sounds like a special kind of hell.
In the wake of the Chatroulette controversy, however, plenty of porny entrepreneurs saw a whole new market present itself. And that's how we got sites like slutroulette.com and Dirty Roulette. By using the Chatroulette model of randomized webcam chats (and the ability to quickly skip to a new partner), all of the dirty old men in the world now had an outlet to indiscriminately broadcast their dirty old dicks. Eureka!
That brings me to Dirtyroulette.com. The website is extremely pared down. It consists of nothing but two screens on top of one another (one showing your chat partner, and one showing you), a chat box to the right, a series of control buttons (start, stop, and girls [more on that later]), a disclaimer saying that you must be 18+ to use the site, and a lengthy description of how to use the site underneath the chat section.