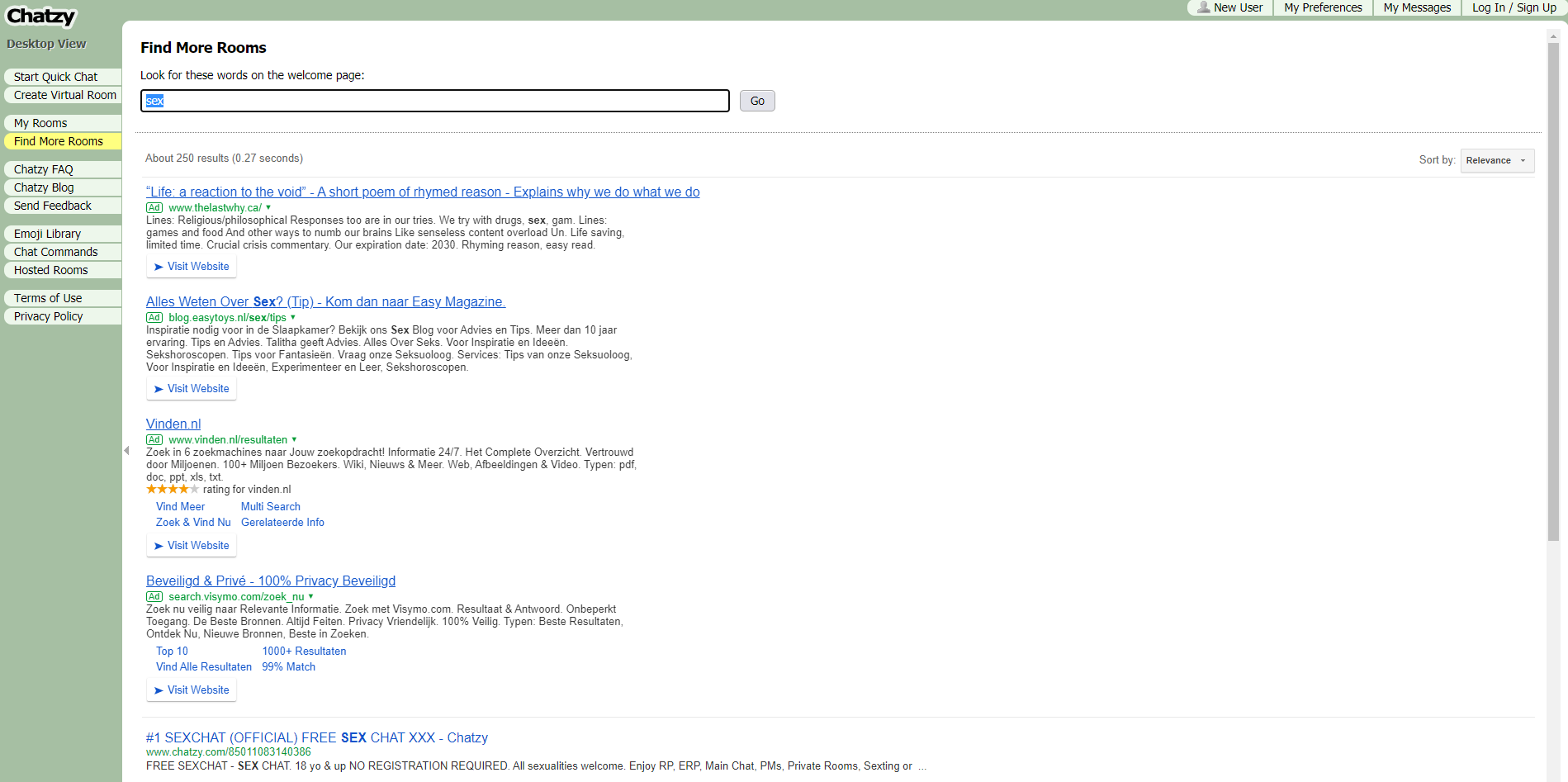 Chatzy
The homepage is simple. You can start up a chat and send invites to your friends. But the main bonus for this site is that you don't have to register unless you want to save your room history, join premium rooms, or create premium rooms. Besides those specific options, you can browse the site completely and utterly anonymously. No more worrying about your email being attached to your favorite incest furry themed chat room. Though if you're in that chat room I think you have more than just being tracked to worry about.
I mentioned premium rooms. The site has a premium membership that is more than reasonable, plus you get three free days of premium as soon as you make a free account. I wish more sites would offer shit like that. If you pay for the entire year the membership will only run you 24 bucks. Yeah, you read that right. That's cheaper than some sites monthly memberships. Fuck, I go through that much money in condoms and lube every month alone. That's nothing.
The premium account gives you a few neat bonuses. You can access premium rooms for one thing. This includes rooms one of their most popular rooms on the site "SEXCHATXXX" and other kinky chats like that one. It also allows you to send and receive private messages, gets rid of ads, create unique rooms with customizable URLs, speeds up chats in general, and removes the user cap on created rooms.