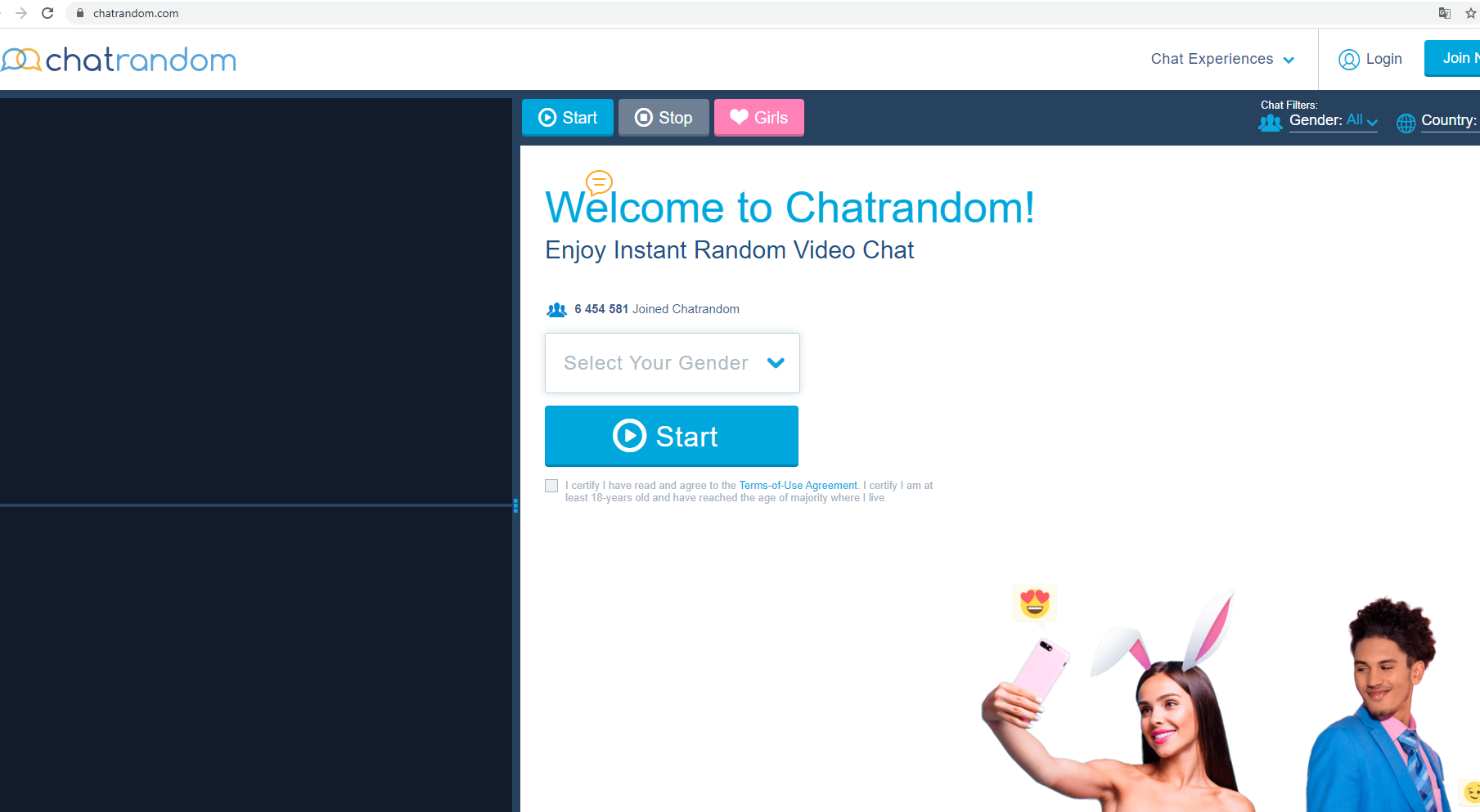 ChatRandom
All you need is a webcam, some time, and be horny enough to get down with some random people on the internet. And a lot of people talk shit about this format but it can be fun. There's a thrill about jerking off in front of others or finding some chick to show their tits to you and only you. Some people just don't get it. But, if you're like me and love that she, then come along and check out the kinky cam site I have for you this time.
Chatrandom.com is, well, it's all in the title really. It's a chat site where you get connected with random people. The site brings in an impressive 4 million views every month, and they have been going strong since back in 2010. Not too bad at all. And there were over 25 thousand users on when I checked this site out, so there were definitely no shortages of cool people to meet. Though the quality of those interactions were a bit mixed, which I'll get into later.
The general site design feels sleek and well put together. The blue and white theme is a bit much in my opinion. Some calmer tones would make it easier to browse at night, but you can't have everything. Since this isn't your regular porn site there aren't your traditional header sand menus and all that good shit. Instead, there's a single option up top for "Chat Experiences," a place to login or view your account, and that's about it for what would normally be the header section.