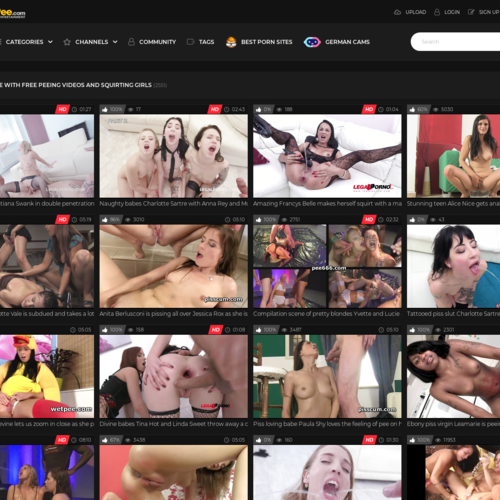 CinemaPee
I hooked up with this babe on Tinder a couple of weeks ago. She was still hungry after eating my cum, so I took her out to an Indian place. I figured it would keep her around a while longer so I could do more stuff to her, and also give me a good opportunity to bring up said stuff.
"Hey," I said. "What's the difference between a chickpea and a lentil?"
She smiled, and asked, "I don't know, what?"
"Nobody ever paid fifty bucks to have a lentil on their face."
I thought it was hilarious, but you'd have thought I just peed in her Coke. This uptight college bitch got up and left, yelling some bullshit about how they're actually both very nutritious and heart-healthy legumes. Good riddance. Take your damn beans.
The good news, I guess, was that I was suddenly saving that fifty bones I had earmarked. I considered stopping behind 7-11, where the local crack whore has a special going on--just 7 bucks for 11 ounces of urine-tainted with cocaine and chlamydia. My last STD test came back a goddamn miracle, so I decided to check out the free offerings at CinemaPee instead.


CinemaPee.com looks like any free porn tube, only with pissing videos instead of BJs and gang-bangs. The motto of the site is Your Golden Stream Entertainment. There's some half-ass, less-catchy, search engine keyword-word stuffed phrase below that: Pissing Tube with Free Peeing Videos and Squirting Girls.
It's interesting that Squirting is included on a pee site. If you Google the subject and try to get really scientific, you'll find a bunch of mysteries about the miracle of female squirting. Some people really do think it's just piss.
Just for shits and giggles, I typed Squirt into the search bar. CinemaPee actually only has 16 squirt videos right now. You'll find more than that on any well-stocked porn tube.
Speaking of shits and giggles, this site only carries the giggles. Not everyone is going to be happy with that, but I prefer not to have any shit mixed with my piss. It seems like having both is the norm for sites like this, so CinemaPee will appeal to those who just don't want to see brown smears all over the girls.
Poop is way fucking dirtier, filthy to the point of danger. Rub feces on your face and they might have to amputate your damn eyeballs, but pee from a healthy person is sterile. It'll make you smell like a bum, but it ain't gonna hurt you. Thanks, CinemaPee, for not mixing gold with poison.
An Unrelenting Torrent of Flowing Gold
It was early when I visited the site, before noon, but there had still already been a couple of dozen updates for the day. Good god, that's a lot of pee!
With niche clips like this, you've got to expect shorter shows. With golden showers, in particular, you also have to remember that a slut's bladder can only hold so much fluid. The girls practically have to drink from a hose to keep it flowing for these clips.