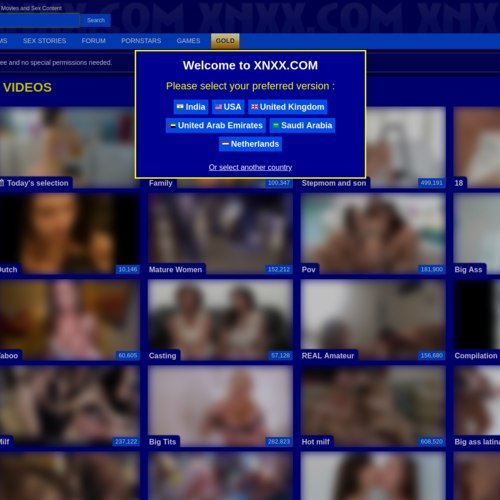 XNXX Indian
XNXX has to be one of the biggest porn tubes out there with one of the best wank stashes of all time. But before I delve into their Indian collection, I wonder who the fuck decided it was a good idea to have a heap of blue on a porn site. It's so fucking bad almost no site wants to copy XNXX's color scheme! Seriously. Anyway, let me be objective and take a deeper look around.
The site is neatly organized and whipping the dripper to the site's Indian fuck movie offerings should be pretty straightforward. Like what a mammoth porn tube does, XNXX realizes that they are catering to an international crowd (3 billion views a month speaks volumes) and they have gone ahead to present multiple language options. Simply click on the drop-down option next to the flag icon in the top right corner and choose from practically all major languages. Don't let language come in the way of you making your dirty wishes cum true.
The organization extends to the sorting options with the site allowing users to filter the content by all time, this month, this week, two days ago, yesterday, and today. As you would expect, a site with over 8 million videos is sure to have a mouthwatering collection of Desi babes in scandalous situations, and the sorting options will help you sift through the stash.