xHamster Teen review
back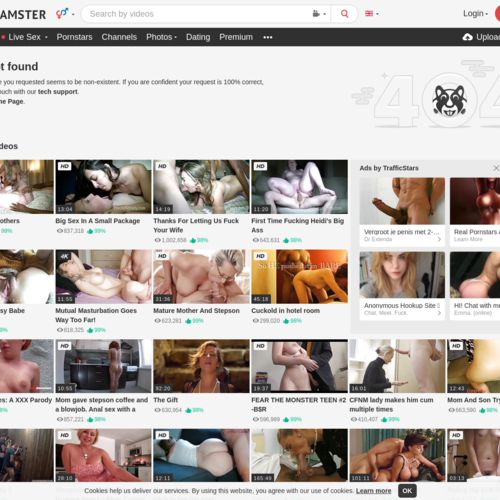 XHamster Teen
xHamster is old. I don't mean it's old like how your mommy says that your excuses for why you won't grow up, get a job, and move out are old, but old in a good way. It's distinguished, like a fine vintage of wine or an aged whiskey. It's gotten better over the years, not worse—the Teen section of the site alone has literally hundreds of thousands of videos, and a lot of them are pretty damn good.
I know you spend a lot of time masturbating, but even you shouldn't run out of content on xHamster Teen any time soon—especially when you consider that hundreds of videos are uploaded every single day. If you sort the site chronologically, you might run into some stinkers, but if you only look at the best, most viewed, and most commented on videos, the truly unwatchable stuff should mostly get weeded. Plus, once you've made an account and spent a few days on the site, xHamster will actually provide you with recommended videos that fulfill whatever fucked up fetish you're into.
A majority of the site's best videos are amateur. xHamster grew up in the early days of the internet as one of the best and easiest places to upload your own homemade porn, and that focus has continued to this day. You might be able to argue that other teen porn sites are better in other areas, but when it comes to a guy and a girl filming their after-school fuckfest on a smartphone, xHamster can't be beaten.