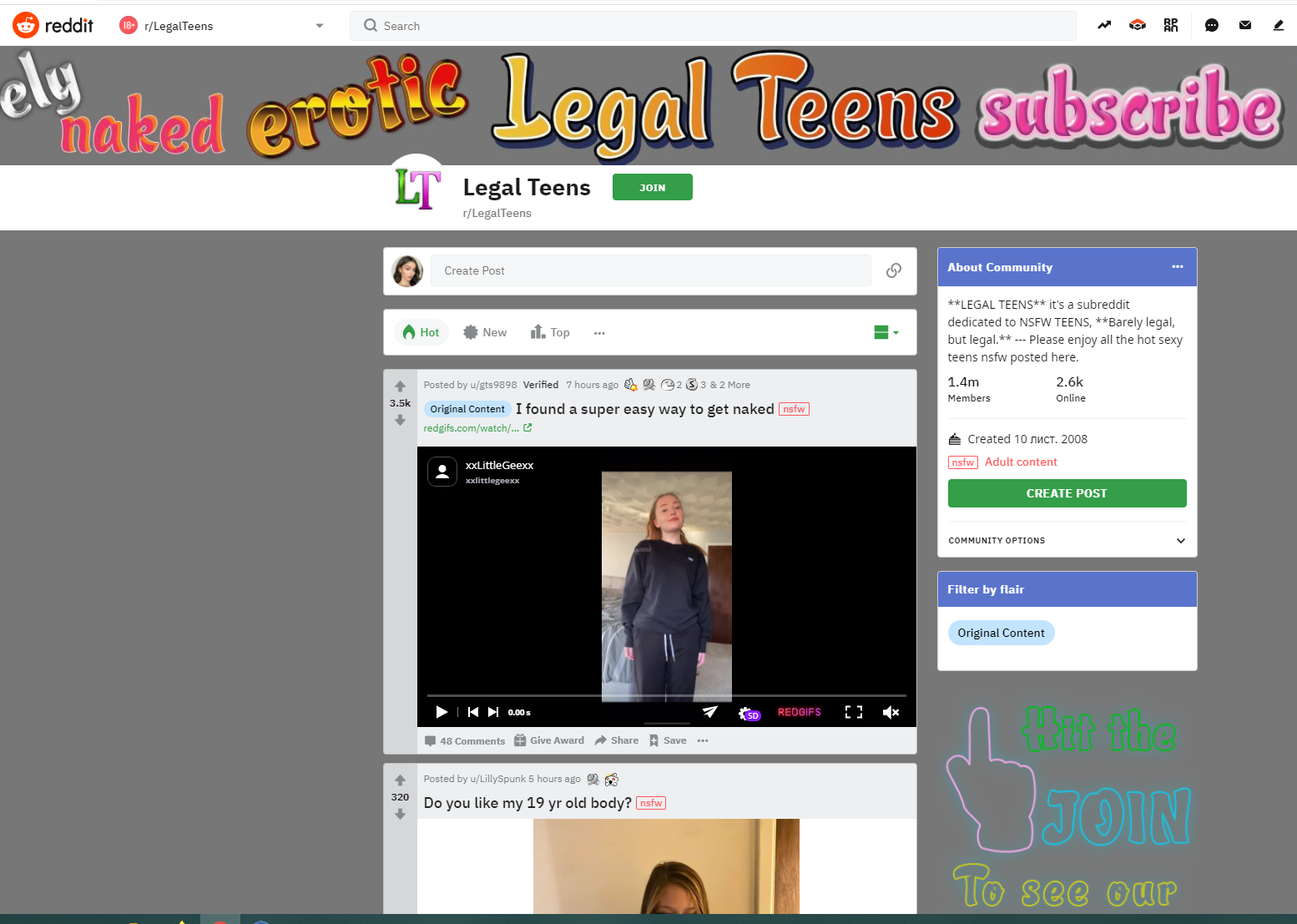 Legal Teens
That's where Reddit's /r/LegalTeens comes in—it focuses on the young girls that we all love, but has strict moderation to ensure that none of the pictures are going to lead to the FBI busting down your door while you've got your dick in your hand. It's the masturbation equivalent of using a condom—sure, taking precautions to avoid risk might not be as fun or exciting, but you're not going to end up with the clap or a cock up your ass in the prison shower.
The layout of /r/Legal Teens couldn't be better. Open up the site and you'll be greeted immediately with a pair of eighteen- or nineteen-year-old tits staring you right in the face. Scroll down and find another—or a nice juicy ass, or maybe a tight pussy. There's nothing else to distract you, and the infinite scrolling means the pics will keep on coming until you're cumming.
Protip: the way /r/LegalTeens is set up allows you to scroll with one hand. If you're righthanded, move your mouse over and use it like a lefty (or vice-versa), then see if you can find something else for your dominant hand to do while it's free. You can thank me later.
If you're a long-time Redditor you may be put off by the website's recent redesign—sure, it's got a focus on images so the good stuff will be front and center, but if you're like me you sometimes want your jerk-off sessions to be like how they were years ago. If nostalgia overpowers your senses like it does mine, you can always switch back to the classic layout and masturbate just like you used to.