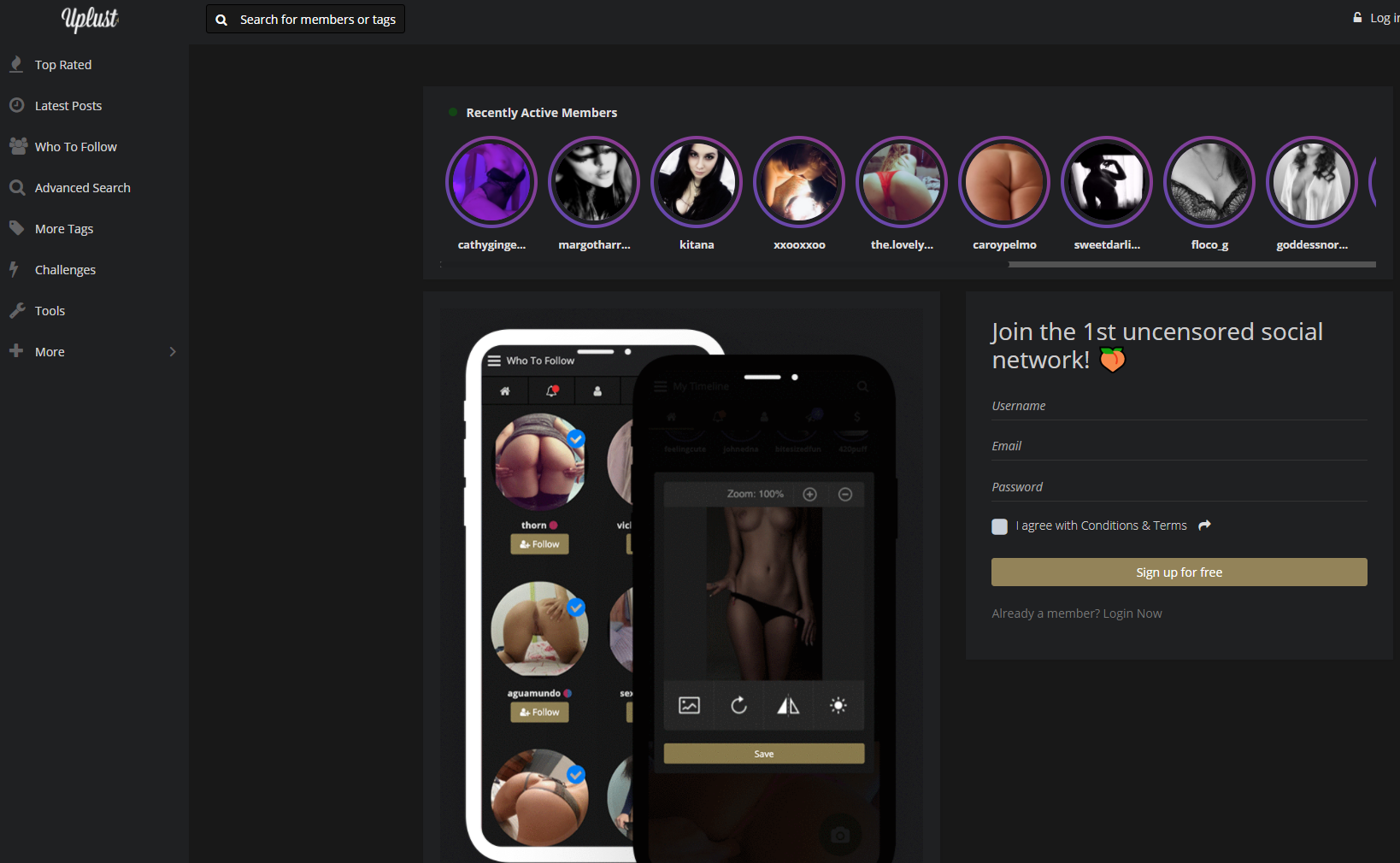 Uplust
Uplust claims to be The First Uncensored Social Network, online since 2013. Censorship is a funny thing on social media, where the rules fluctuate depending on what's PC at the moment, so I'm really kind of curious what they mean by that. The site gets about a quarter of a million visits every month, so hopefully, it means a ton of free amateur porno. I guess there's only one way to find out.
The landing page looks promising, that's for sure. There's an animated GIF of a smartphone browsing through Uplust. If the simulated screenshots are to be believed, this thing is absolutely chock-full of young amateur babes showing off their titties, twats, and asses.
Most adult websites these days will give you a taste without making you sign up, but this ain't one of them. You'll have to pick a username and password, plus provide them with an email address. Don't be a dip shit and use the same one you share with your wife.
They send you a verification email instantly, then you upload a photo and answer a few simple questions about who you are and what you're looking for. I am a Guy who likes Girls — you know the drill.
Uplust really prides itself on having a ton of verified members. This is good news, because it prevents spammy accounts and phishing attempts from catfishers who just uploaded some amateur shots they found on 4Chan. The bad news is that it makes full verification a little bit slower.
Users can upload an upper-body shot with a piece of paper showing your username and the date, or you can just upgrade to a paid account immediately to unlock all the features. If you go the free route, you have to wait for your confirmation photo to be manually verified.