LifePornStories review
back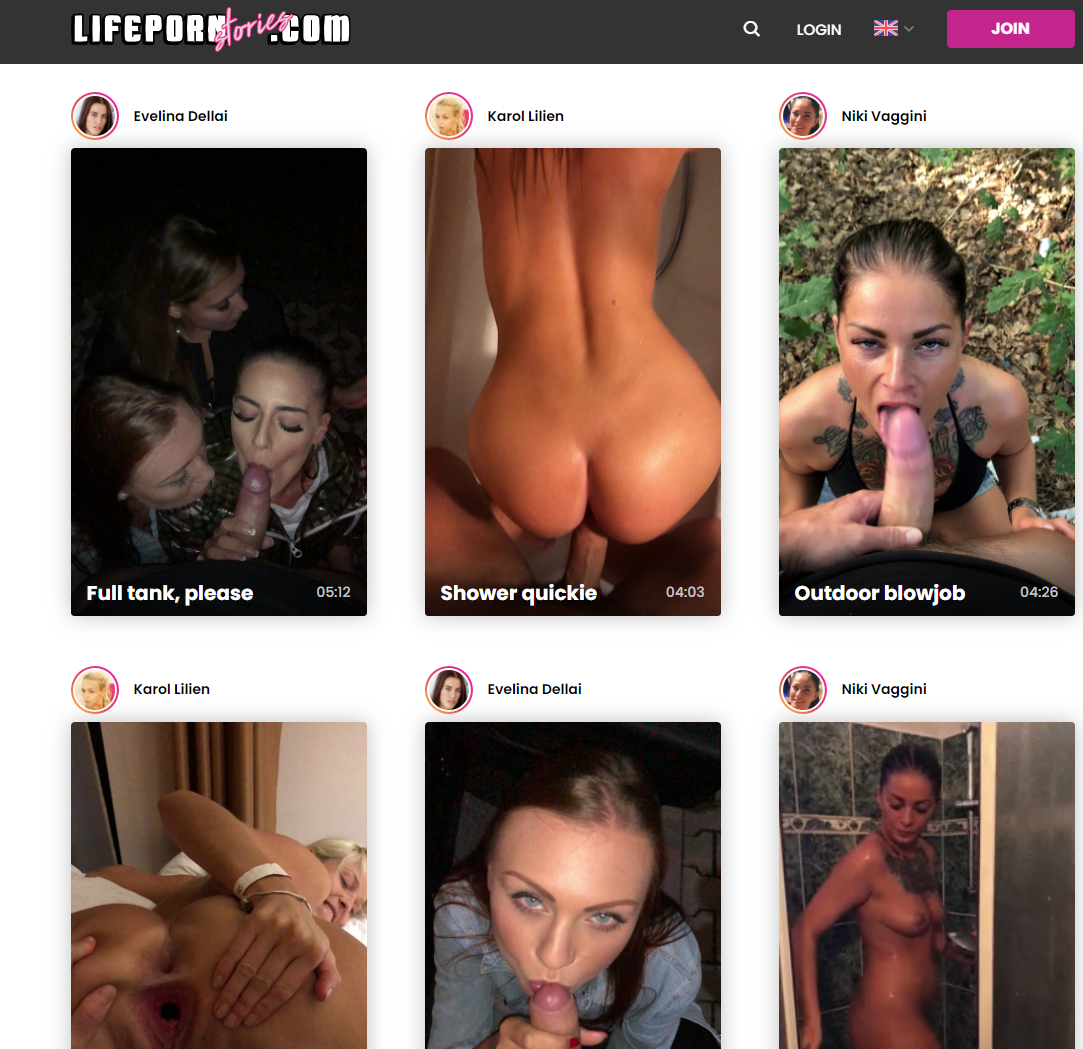 LifePornStories
LifePornStories.com was registered in 2018, but the copyright at the bottom of the front page says they've been around since 2011. Whatever, though. I'm less concerned about little details like that, and more concerned about the pretty girls getting fucked all over the landing page. I don't see any recognizable porn stars, but I do see a bunch of lusty broads getting excited about the cocks in their faces and filling up their twats.
LifePornStories caught me right away with the thumbnails on the front page. There are close-ups of girls giving blowjobs, taking cock in the shower, or spreading their cunts wide for the camera. Hover over the image, and you get a moving preview of the video inside. The juxtaposition between the filthy hardcore and the candid scenes of women doing casual shit in public makes me hard. These are just regular hot chicks with an exhibitionist streak, not professional sluts.
I watched the preview for Outdoor Blowjob. It's a vertical video playing out like an Instagram story full of short little clips. We see this chick saying she's going to the sex machines, spitting on a dick, walking around a neighborhood, bouncing on a cock, visiting the gas station, and getting sperm sprayed on her. Sounds like a day in the life of a slut, huh?
These bitches are fucking kinky as hell, too. The action certainly ain't limited to some public park oral sex. I see a girl gaping her pussy on the landing page, a couple of ripe young things in a threesome with a lucky dude, and girls getting fucked in the Porta-John at a music festival. I can practically smell it from here.