Banned Stories review
back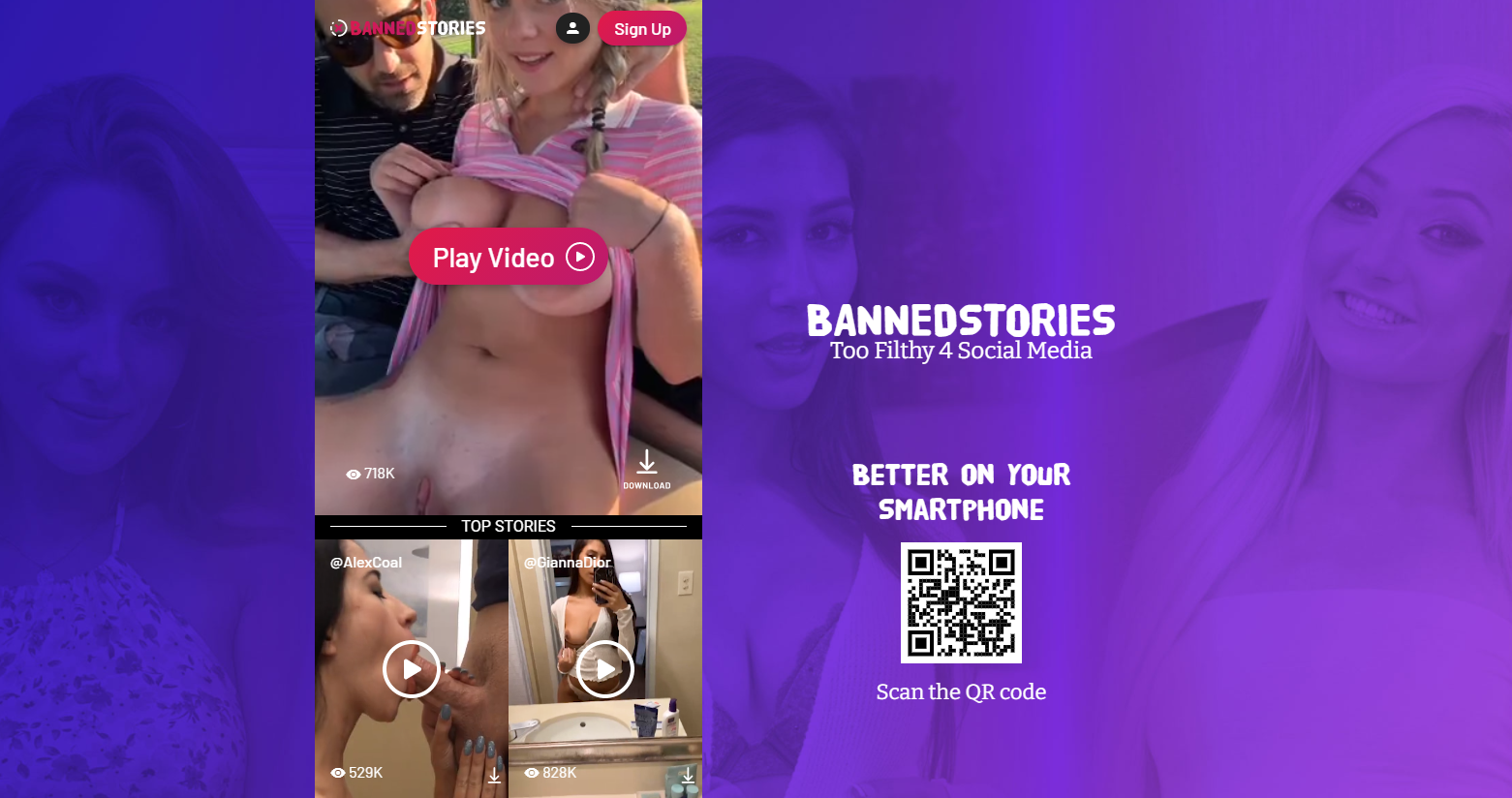 Banned Stories
BannedStories.com is a premium porn site with the feel of a sexed-up version of Instagram or Snapchat. The landing page shows looping snippets like those boomerangs you see, except instead of making stupid pouty faces, the girls are flashing their titties, pulling her panties down, and bouncing on hard cock. It seems to be a pretty kick-ass formula, because it's a young site already getting over 300,000 hits a month. How many followers does your favorite YouTube whore have?
I'm always hoping the random sluts, pretty girls, and teenagers with daddy issues I see on social media will just start posting pictures of their pussies instead of their cats. It usually doesn't happen. Not only do the various platforms frown upon those kind of sexual shenanigans, but our sexually liberated Internet culture hasn't made every girl into a total slut. Yet.
You always notice the bouncing titties and bubble butts on the landing page of any porno site right away, your brain registering supple flesh, and sending blood to your genitals before you even start recognizing broads. When you do recognize them? Well, you porno fans are in for a real treat.
The babes on BannedStories aren't just random Facebook sluts. Right on the front page, I see Gianna Dior pulling down her top to expose her nipples, and Eliza Ibarra pulling up her shirt to reveal both of her perfect fun bags. Violet Starr is showing how she gives a handjob, and Alex Coal is smiling at the camera as she rides some dick.
I'm a little torn. On one hand, I was hoping to see genuine amateur girls, unknown attention whores who have never gotten fucked on camera. On the other hand, I'm excited to see some of the most beautiful and sexually talented women in the world getting their holes stuffed. Hopefully, BannedStories bridges the gap between overproduced professional smut and the kind of candid, fun, and sexy exhibitionism you see on social media.