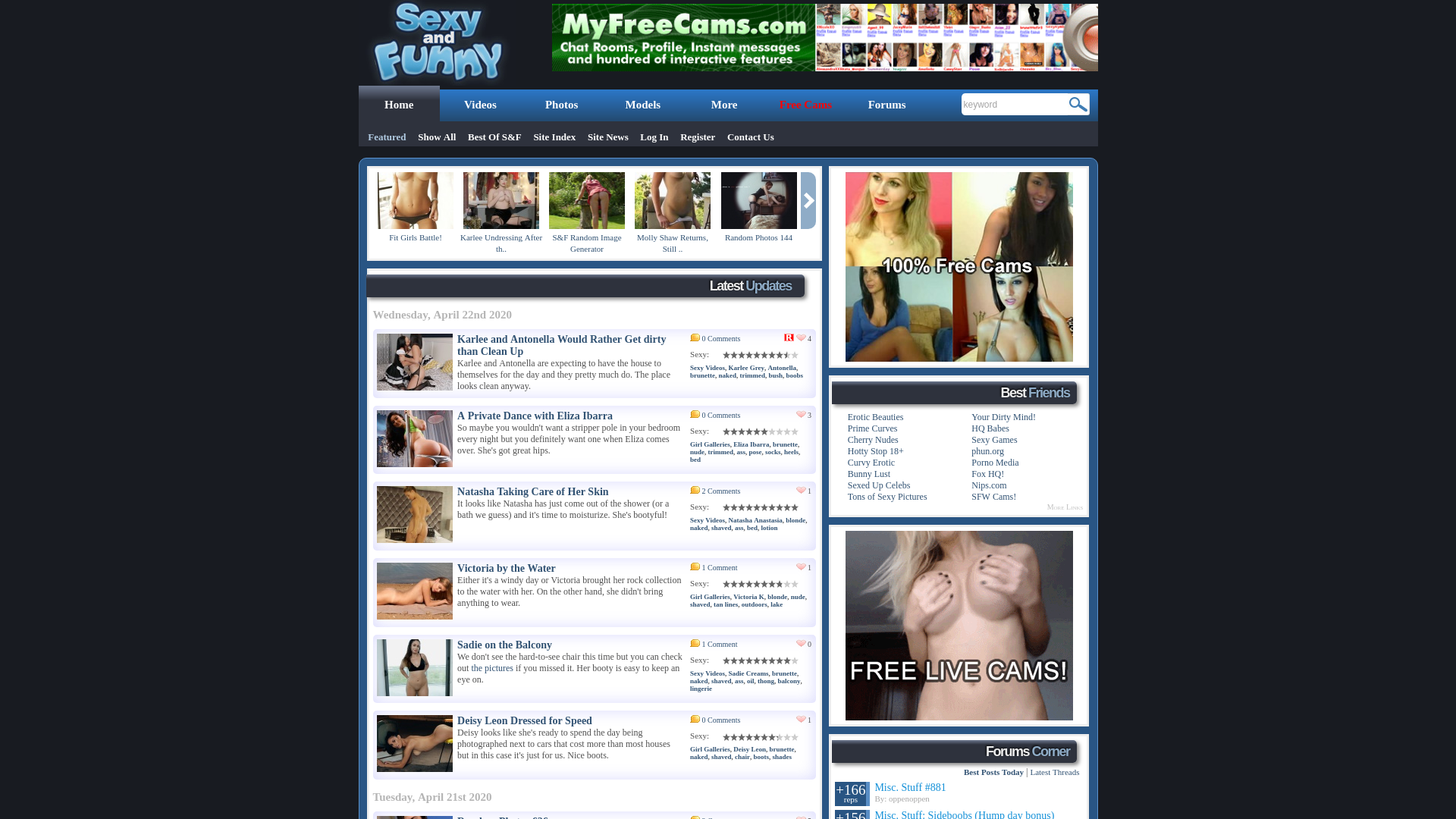 SexyAndFunny
The photo battles can be really hot and entertaining
After that SexyAndFunny.com presents you with the Photos tab which has a few interesting options, but the most interesting one to me would have to be the Battles tab. Here you'll see some of the hottest chicks in specific categories battling it out in order to claim the thrones as the sexiest pic in a specific category. Categories range from Shower to High Socks, to even School Girls. Plenty of stuff to see, and plenty of content to choose from here folks.
And with the addition of a few more tabs such as Models, More, Free Cams, and Forums, SexyAndFunny.com definitely has a lot of ways of keeping you occupied and it will definitely make you come back for more in the future. Every piece of content here is great, so there will always be something new and interesting to see here that will make you super horny, or super amused, or even both. Check this place out at SexyAndFunny.com.