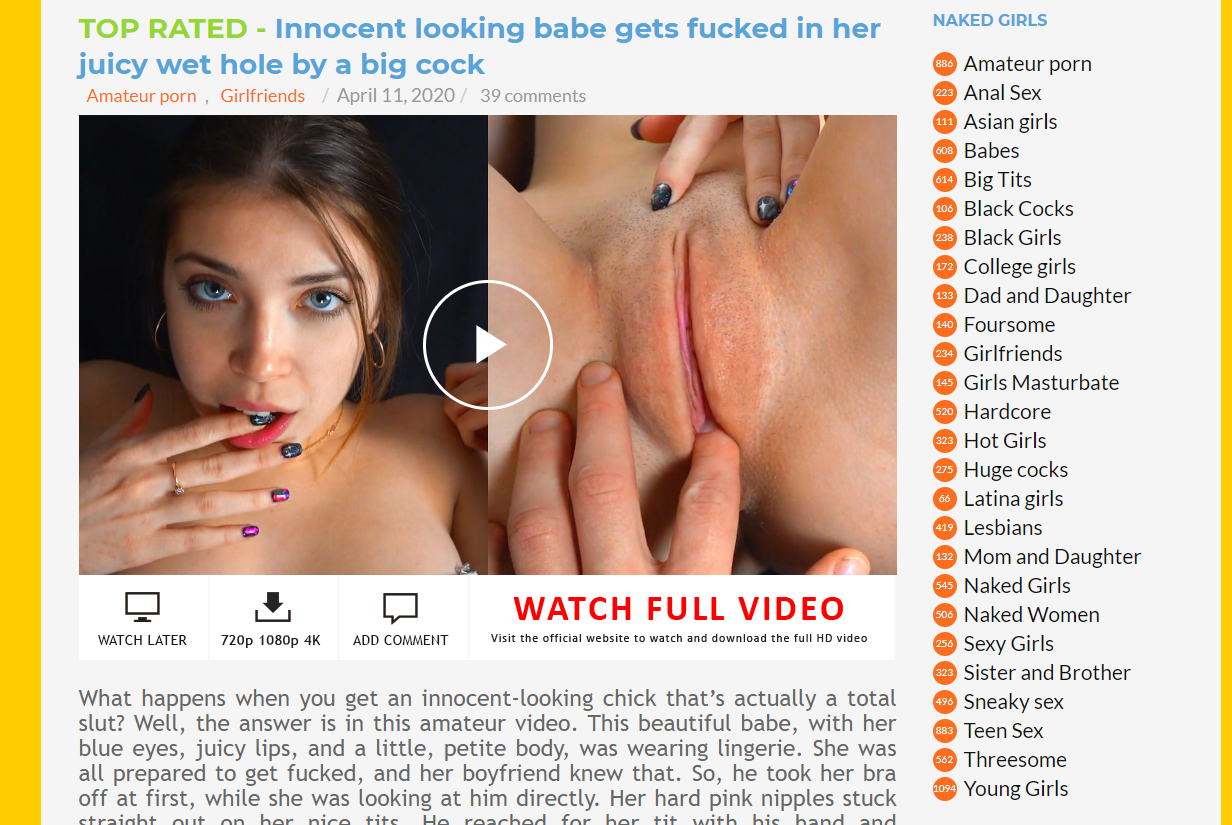 DampLips
You can also select Tube Site, Best Porn [a list of sites that Damp Lips has deemed the best, including Brazzers, Girls Cum, Step Family Porn, Crazy Girlfriends, I Know That Girl, Exxxtra Small, and others], Damp Lips [info about the site and how to use it], and Sex Chat. The Sex Chat section is particularly original. I 100% expected it to bring me to a third-party site, probably one of those spammy 'get laid tonight' bullshit sites. But it didn't. Instead, Damp Lips attempts to provide a sex chat classifieds section. Look, don't get your hopes up, it's nothing special. It's just a quasi-comments section to which you can choose a username and post a comment regarding what you're looking for. It is weird. And I can't imagine it's useful. But, hey, at least they made some attempt at helping you get laid, which is more than most porn sites can say!
I would like to see Damp Lips expand upon this Sex Chat component, though. Especially since it appears to be pretty active. I mean, it's mostly just dudes posting their contact info and dick measurements, but still. I don't see why they don't expand it or instill something a little more elaborate and/or easy to use. It wouldn't be hard at all to just turn it into a message board or something aimed at the same goals. Or, better yet, if they could implement a basic social media function, that would be awesome. That way, pics can be involved! Although to be fair, I prefer to read a dude's dick measurements than accidentally come across his dick pic set as his avatar. So, I suppose there's a silver lining in that cloud.
The porn on Damp Lips is extremely high quality, and professional studios make most of it. They definitely don't have any quality control issues. My biggest problem with the site is that I could not seem to find any full-length scenes. Everything I saw was an 8 to 10-minute excerpt, much like most "free" porn tubes. So, if you're not into heavily cut and excerpted porn, this might not be the site for you. But if that doesn't bother you, well, I may have just given you your new favorite porn site! You're welcome!