RussiaSexyGirls review
back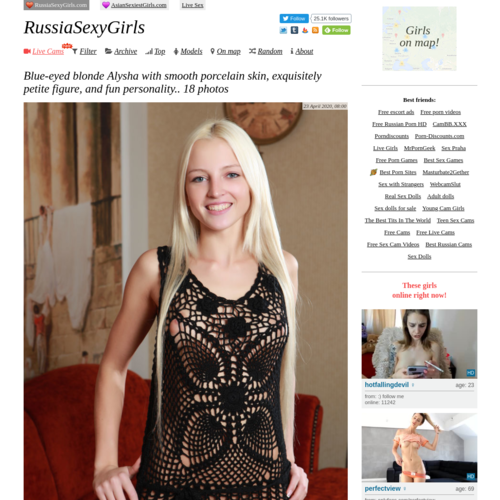 RussiaSexyGirls
A very kinky map mode with babes showing off their goods in public
Now, a very interesting part of the site is the On Map tab which takes you to an interactive map where you can see some public naked pictures of beautiful babes. These chicks are adventurous, and you can be sure that they actually took some naked pictures while nobody was looking. Not only that, but these are usually taken in cities where it's a lot riskier to do these sorts of photos. You can check all of these places out on Google Street View to make sure that they're real.
Overall, you can be sure that you're in for a great experience when you visit RussiaSexyGirls.com. Packed with some of the hottest babes around, they're going to be driving you crazy with lust as you go through all of their galleries. RussiaSexyGirls.com is a site that's made for people who love Russian chicks, so you better be aware that Russian babes have some of the biggest tits on the planet, but there are some babes with small tits too to accommodate your taste if that's what you like.