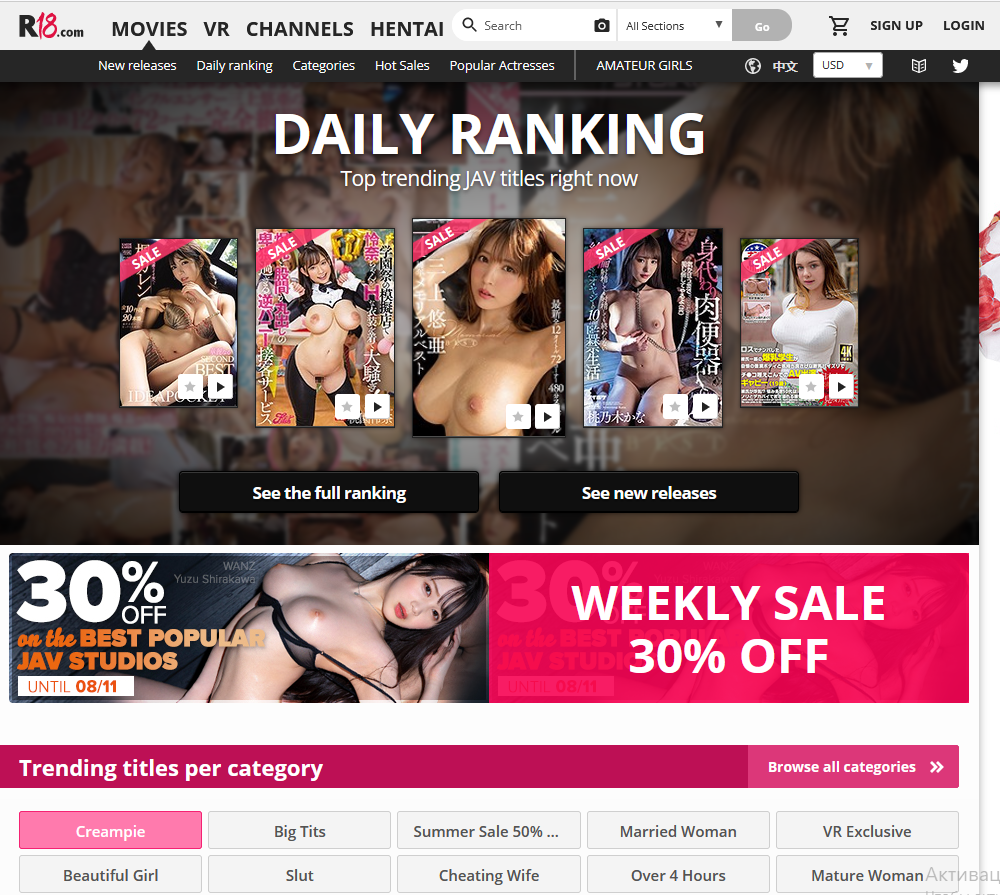 R18 Hentai
R18 is the largest domestic Japanese porn seller. Go back and read that sentence again. There's something important that I don't want you to overlook. Here, let me know: R18 is the largest domestic Japanese porn seller.
Got it yet? Fuck, do I really have to spell it out for you? The key word there is domestic. Unlike so many purveyors of fine imported hentai, R18 is based in Japan. For those not in the know, this means one big thing for a potential purchaser of porn.
It means they've got a direct line to the official product, hot off the presses. If you think you're obsessed with hentai, you obviously haven't met your average Japanese twenty-something male. Yeah, you're both virgins and you both have at least one anime catgirl body pillow, but where for you hentai is a hobby, for him hentai is a lifestyle. Japan eats, sleeps, and breathes hentai. As a result, a Japanese porn site is going to not only have to release higher quality hentai for the discerning fan, but also release it more frequently.
They upload new videos practically every day, so if you exhaust R18's supply of your little corner of hentai, it should only be temporary. Rest assured knowing that new content will come, so you won't have to venture out of your dark bedroom and go talk to an actual human woman any time soon.