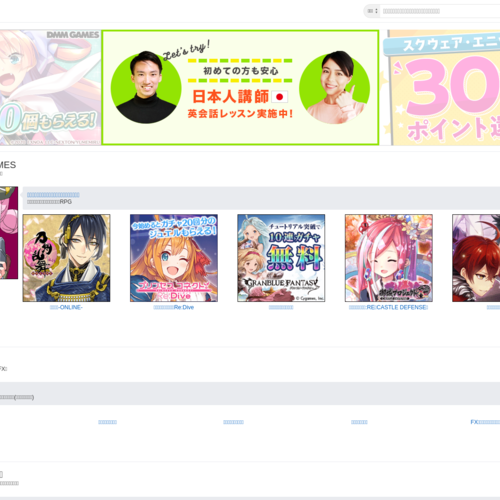 DMM Doujin
I'm telling you, the Internet just keeps getting better and fucking better. It used to be damn near impossible to find the kind of material now readily available at DMM. Even a decade ago, there were fewer options and fewer selections. These days, you can use your browser's built-in translation to surf Asian sites in languages you don't understand. DMM makes it even fucking easier by offering up an English-language version of their site. They want that worldwide business, you see.
The layout is still a little bit cluttered, but you kind of expect that on any Japanese site. I guess that's just the aesthetic. They like a bunch of screaming text surrounding their thumbnails of topless manga aunties in taboo comics, schoolgirls grinding against each other after a hypnosis section, and little anime cuties in scary-looking bondage situations.
Yeah, that busy layout is sure something to behold. It took my eyes a few seconds to get used to it before I was able to really start taking in what the site had to offer. Despite the presentation in my native English, there's still a lot of broken Japanese Engrish to decipher. For example, a few items are highlighted at the top of the page in a section called "Updated every sale several run homer King/60 minutes".
If I'm understanding it right, this is a rapidly rotating selection of sales offering up to 20% off. In first place is a CG image set of a virtual girlfriend who wants to show you her cunt and take your cock between her titties. There are some sample images splashed with Japanese text I can't understand, but the fluid squirting from her pixelated genitals speaks the universal language of filthy, depraved sex.