YourPorn MILF review
back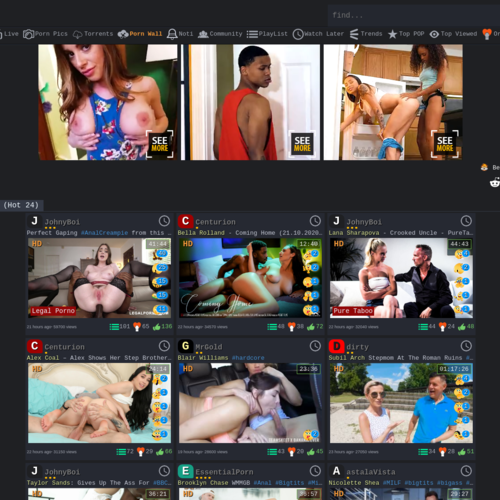 YourPorn MILF
Although the Brazzers ad at the top of the homepage may be the first thing you notice when logging onto YourPorn MILF, the second thing will probably be the different kinds of media browsable on the free tube site. Visitors can choose to look at either videos, photos, other media (labeled as other), and even torrents. We'll touch on torrents in a moment, but for now, let's look at why everyone visits fucking free tube sites in the first place: the videos!
And my God does YourPorn MILF have the videos! Featuring over 10,500 videos of only MILF videos, the free tube site seems to post new MILF content on an almost daily basis. That's likely more of a testament to how much content YourPorn actually posts. There's so much that there happens to be a MILF-focused video almost daily. Whatever the case, it makes YourPorn MILF a hot fucking spot to visit when you need to jizz to an experienced MILF riding a throbbing cock like the world is ending.
If you're not interested in download porn for offline use, you probably couldn't give two shits about YourPorn MILF's torrent options anyway. But if you know the difference between Bittorent and uTorrent, the difference between a torrent and a magnet link, then you're likely at least somewhat interested in downloading torrents to some degree. We're not going to go into the basics regarding how to download torrents because if you know you give a shit.
Protip: if you're downloading torrents or magnet links, consider choosing qBittorrent and passing on the hot mess that uTorrent has become.
Select the Torrents option at the top of the homepage. Once selected, you will notice a ton of browsing options available at the top of the torrents page. It's simple to browse however you wish: choose either latest, hits, seeders, and views. These browsing options can be filtered by time: all time, day, week, or month. It's a very powerful combination, too.