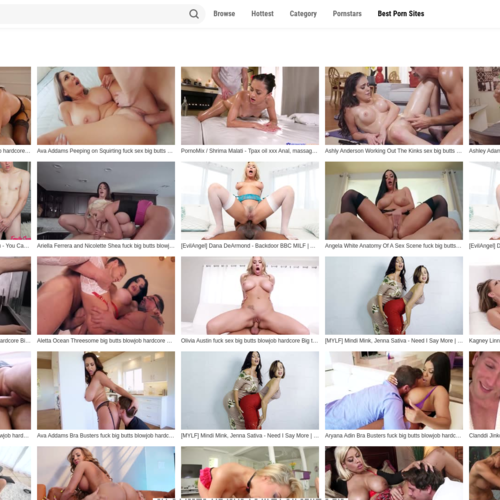 DaftSex MILF
hat said, video pages give very basic view counts and like but otherwise provide minimal details. There's no listing of who uploaded the video and, in the majority of cases, no comments. I certainly did not find a video with a comment on it at any point during my browsing. Also, videos have no option to download, although I highly doubt that I will be giving you sleepless nights.
Well, the fact that Daft Sex gets its content from professional studios means you will be jerking off to some of the leading MILFs in the industry. I'm taking stellar names like Reagan Foxx, Kendra Lust, Angie Miller, Maria Ozawa, Alyssia Kent, Catalina Ossa, and Alina Belle, among others. There is an option to browse the content by pornstars, but the list features all sorts of pornstars from the entire site with 14,073 pornstars to pick from. However, there are options to sort the performers by different metrics among them age, which is probably the best way to select the MILFs from the rest. That option yields about 5000+ MILFs.
Individual model pages have no information about the performer apart from her collection of scenes. Again, not a deal-breaker. I mean, let's face it; you are not here to know when your favorite performer started her career. You are here solely because you want to see these experiences cum dumpsters in action and bust a load, which is precisely what you will be doing.