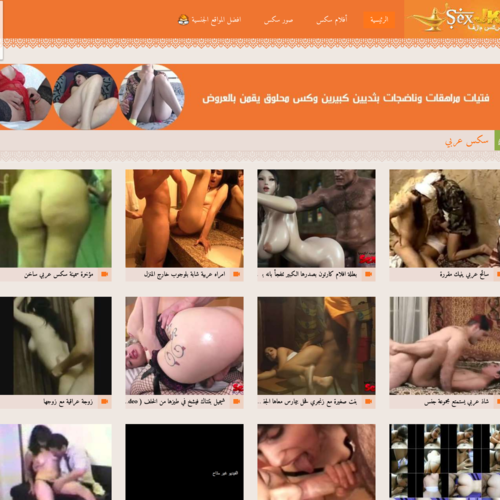 SexJK
The site promises hot Arabic pussy, and as far as I can tell, there is a decent amount of hot Arab sluts getting down and dirty. There are enough photos and videos on the homepage to suggest as much. There are hairy Arab sluts, big boobed pornstars like Mia Khalifa, homemade videos featuring Iraqi whores and more sluts from Arab countries like Egypt, Algeria, Morocco, and Syria among many others. They say you don't always get what you see, but there is enough on this site to get you excited if you like the sight of naked jilbab or burqa sluts.
Before I talk about the content, it is important to know how easy (or complicated) it is to find content on this site. To start with, SexJK.com features a simple design. It's not as sleek as what I've seen in other sites but its effective enough. It features a largely beige background and some hints of orange. All in all, everything is well organized and easily legible.
It is the navigation that I have issues with. For starters, there is no search feature, and you will be disappointed if you had something specific in mind. Additionally, you can only use one tab to access anything you want on the site, and any attempt to open multiple tabs is futile. Sometimes you will click on a movie, and two tabs will open; one for the video and another for some stupid betting ad. That said, the top navigation allows you to access the main page, sex pictures, and sex movies. You can also access hot Arab sex and the latest photo galleries. Overall, I'd give SexJK navigation a 4.5 out of 10. There is clearly more work to be done in that regard.