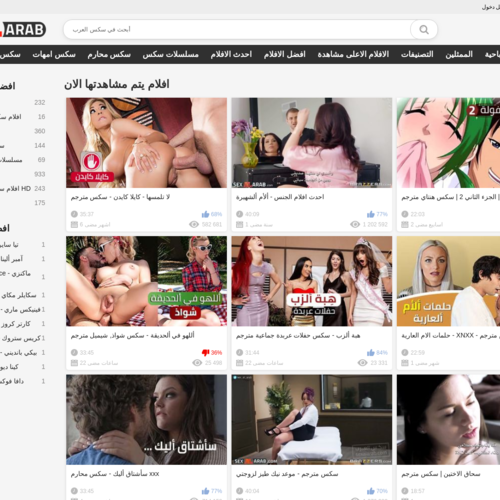 SexAlArab
As it was just mentioned, the point of this site and the reason it has 'Arab' in the name is not because of the shit everyone thought it was, it is because all the videos here are translated to Arabian… But, I have to ask, is there anyone who fucking cares? Are you really trying to tell me that you watch the porn videos just for the plot, and so you need to know the dialog before the actual fucking? Common.
In addition, pornographic scenes are often filled with such basic conversations that lead up to sex, so I am not sure why the hell are those translations even needed. Well, this also tells you that they mostly offer premium porn videos taken from other sites, where you have lots of cringy and hot scenarios and hot sluts who love to fuck; the usual.
This is a good thing because this means that everyone is able to enjoy the videos. There are lots of hot clips, and I am here to tell you about some of my favorites, as well as the overall theme this whole place revolves around… or well, there is really no theme, the site is just filled with a shit ton of random videos, and that is about that.
One of the first clips I decided to watch featured a beautiful mom with huge balloons who was teaching her son how to properly pleasure his girlfriend. Since she broke up with him because of the fact that he is a fucking virgin, mommy decided to step in and show him everything he needs to know about the female body and the erogenous zones.