Reddit Lesbians review
back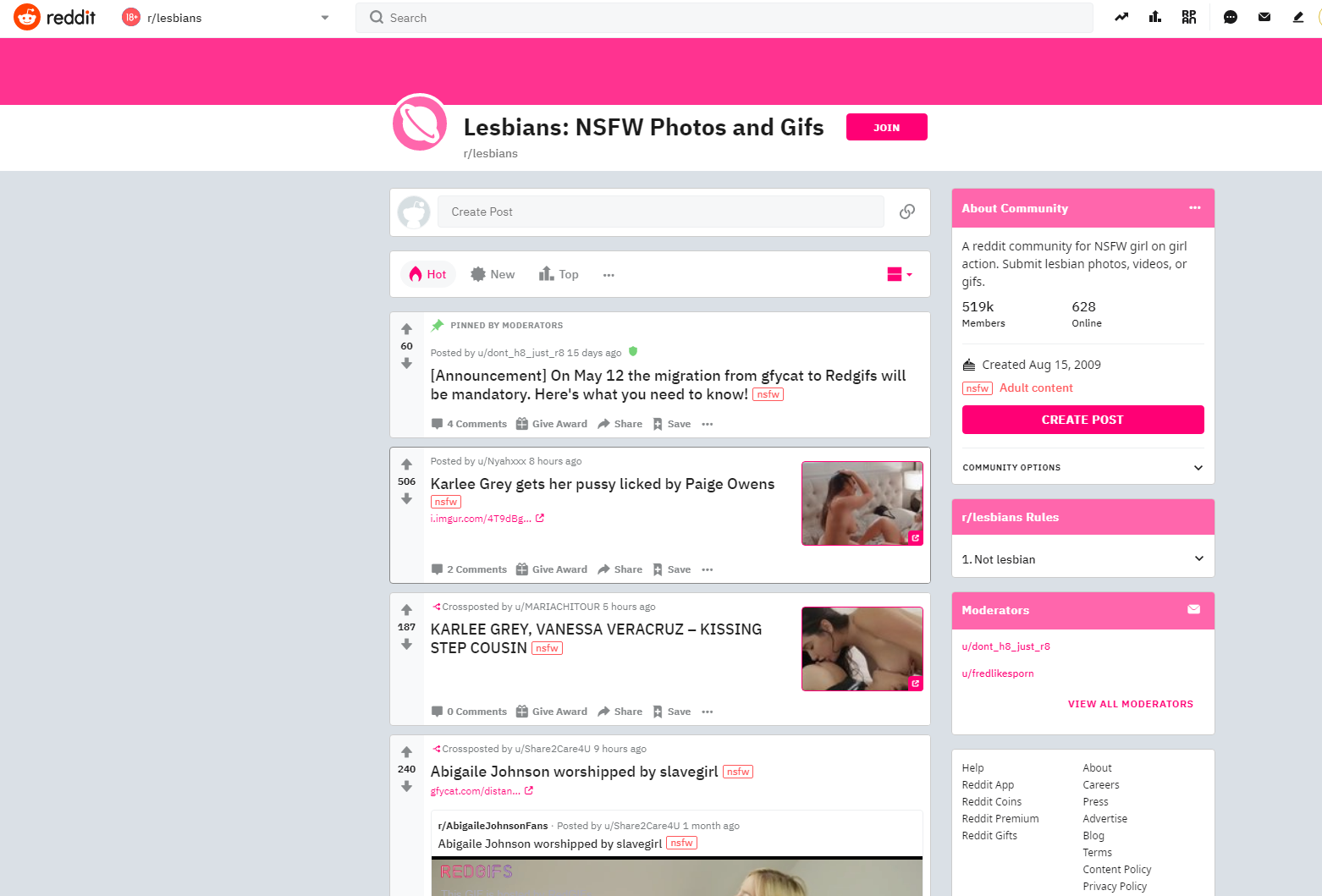 Reddit Lesbians
Reddit is a community-driven website, which means that everything they do for us, in a sense. There are loads and loads of users throughout all subreddits, and there is also a chance that you can establish relationships with many of them. Of course, this depends on how you choose to use Reddit in the first place.
The registration process is free and straightforward. You can register in an instant and become a part of this great community. The registration would allow you to post on /r/lesbians/ as much as you want, comment on other people's posts, and just share whatever the fuck you want to share. I think you get the gist.
However, the users also have the opportunity to send private messages to other users and chat about whatever the fuck you want to talk about. Of course, if you are a fucking moron, you can be blocked by users, and that also applies to you. Now, if you are a lesbo and you would love to share some naughty privates, go right ahead.
The site overall is great, in my opinion. There are lots of places for you to check out since Reddit has thousands of subreddits. There are millions of Redditors who love to post naughty shit, and you are also able to create your own subreddits and do whatever. So, take your time and explore other subreddits, trust me, it is worth all your time.