Moms Teach Sex review
back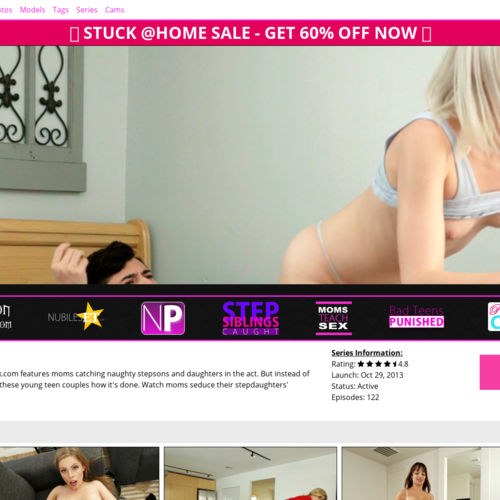 Moms Teach Sex
MomsTeachSex is a very simple site with a very clear creed: "It's all about mother's love". They have all kinds of videos in all kinds of different horny scenarios, but they all revolve around mommy dearest joining in on the action. Now I review a lot of incest porn sites, and I can tell you that some of them try really hard to sell you on the story, and others focus more on the perversion factor. This site in particular, however, is the golden standard in fucking your mother up the ass.
Every single video on this site has some sort of advanced story, scripted carefully by people who know exactly how to make men's dicks hard. It's not just mommy catching you masturbating and lending you a helping hand. They go several steps down the rabbit hole with full-on TV level writing. They even have a ton of parodies, which I normally hate, but they somehow fit really well with all the mom play.
For instance, they'll parody some dumb ass TV show about a family of witches, and work that into the smut with some clever editing so that the mom and the daughter actually perform "magical spells of teleportation" while they're fucking some random dude. It's a very simple trick but it's immersive and it gets me rock hard every time.