xHamster Black review
back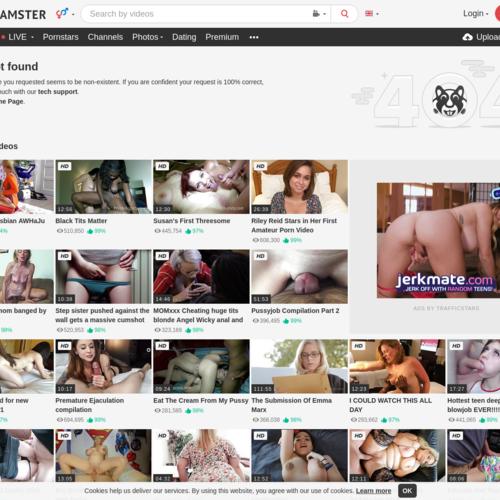 XHamster Black
xHamster.com generally offers some porn video content and, for some reason that I am yet to figure out, amateur contributors seem to be extremely active on this porn tube. But it doesn't stop there. The site has several categories of content and you can filter your search according to the category that your eyes, dick, or pussy likes. They also have a good customer support system that responds to user concerns promptly.
It is easy to navigate through the site so you can easily find the shit that excites your dick or pussy with a few clicks. I didn't find any of those sickening fucking pop up ads that you'll normally find on shitty porn sites. I found it has a few irritating banner ads but you can block them if you download an app for blocking banner ads. Functionality is pretty amazing and the site allows users to create a profile and interact with other real members. All members must upload a profile photo with a sign in order to be verified. It also offers rating, commenting, favoring, liking, limited downloading, and has an amazing related videos section.
Cam models can also subscribe to the premium platform and get paid by the site for uploading videos of their performances. Cam models can sell their clips on the platform and given the high traffic that the site generates, I guess one can make a pretty handsome amount. However, the software on the premium platform is rather shitty because it is extremely restrictive as models have no fucking control over things like teaser images. The models cannot pick generated photos.