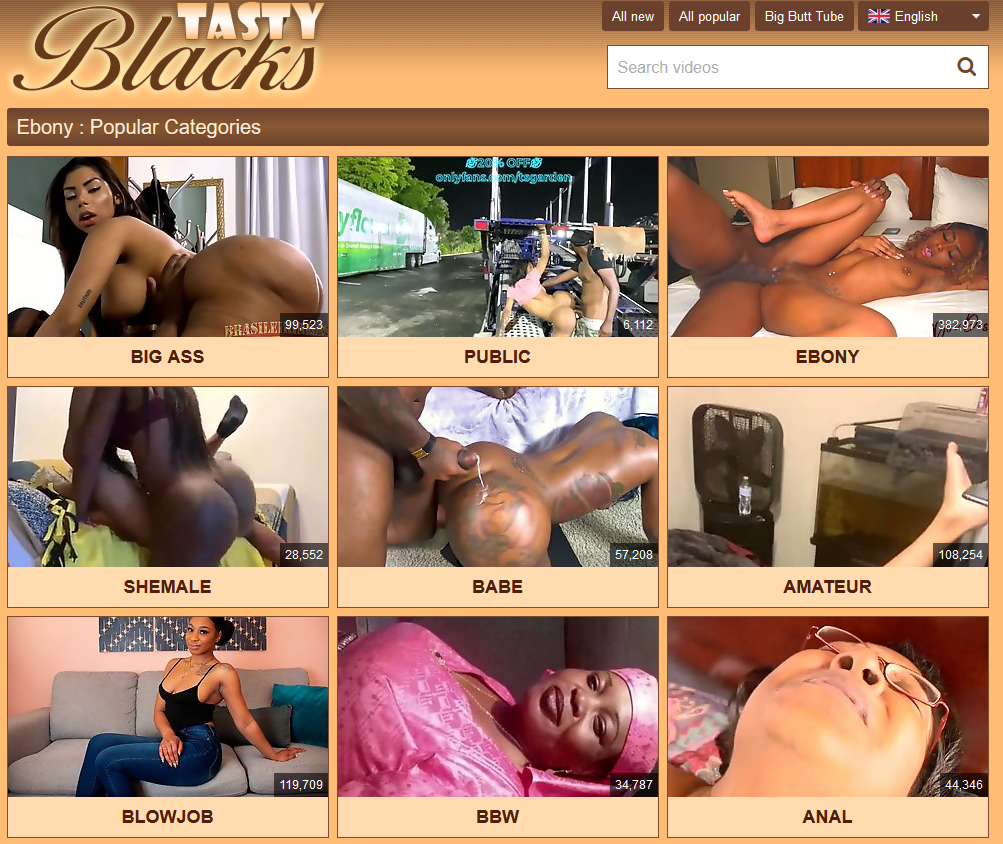 TastyBlacks
The site's landing page is a big-ass picture menu of Black porn categories. There are 120 of them to be exact, though there are technically more categories listed at the bottom of the page. The genres on top are their more popular items and lunch specials.
For some reason, Ebony is listed as the first category. It's redundant, for obvious reasons, but whatever. I clicked it and got a new tab with a bunch of thumbnails for Ebony videos.
The thumbnails don't move, even when I hover my mouse over them. It sucks, because you don't immediately get to see everything you're in for, but it's offset slightly by the list of tags near each video. The screengrab for Busty Ebony Squirt is just a babe groping her tit, but the XXX labels let me know the clip is Homemade and contains Dildo, Masturbation, and Thong.