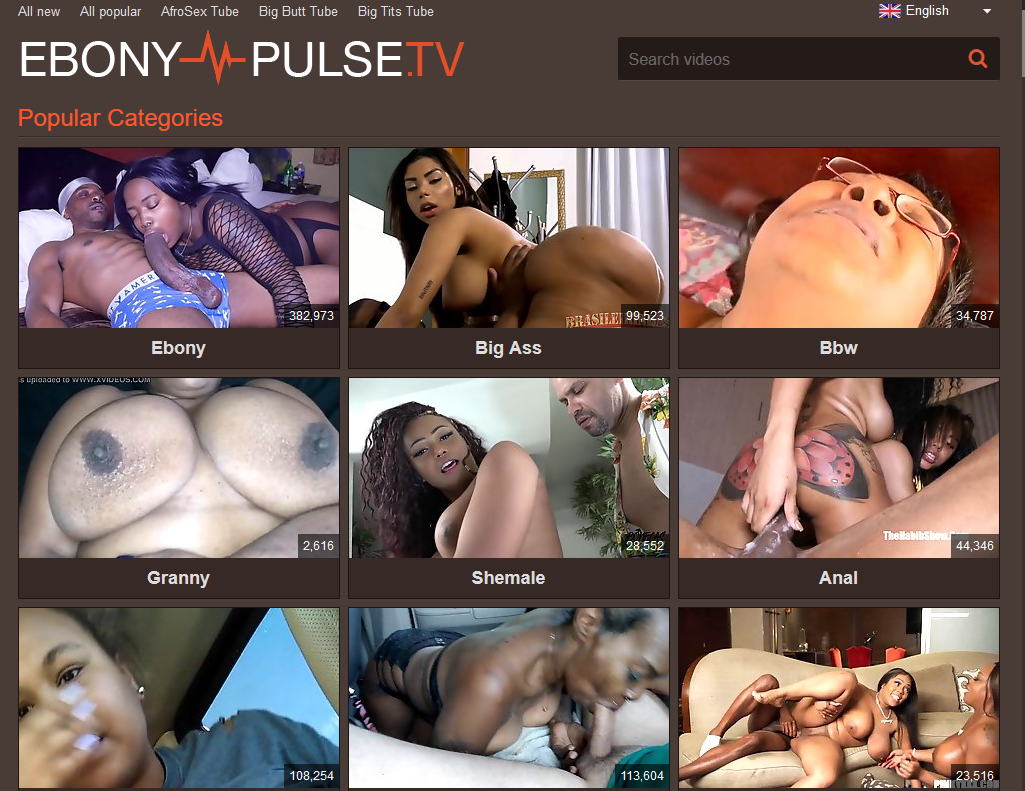 Ebony Pulse
The name says it all; at Ebonypulse.tv, it is all about the cock guzzling, big bootied ebony sluts being fucked by the biggest hung men, attractive black men, and beautiful trans women doing what horny grownups do; fucking dudes and hot babes silly! The million-dollar question is; whether watching wet chocolate pussies get suffocated by monster cocks your cup of tea. There is no reason for you not to get quality fap content at EbonyPulseTV. Looking for an alternative to Ebony Pulse? Good luck because it doesn't fucking exist!
In terms of the general outlook, you may have bumped upon similar sites. The site features a plain outlook and instead of videos, it welcomes you with the most popular categories. There is nothing about the site design that screams innovation from a million miles. I actually find it quite lazy and lacking in creativity although the massive collection of content on the homepage sees to it that you don't concentrate on the site's aestheticism (or lack thereof) for too long.
Apart from the aforementioned categories, Ebonypulse.tv doesn't offer too many browsing options either. There is a basic search feature if you want to get specific with how you want your chocolate pussy served while the top navigation allows you to access the videos by 'new' and 'most popular'. Apart from that, you will have to rely on the categories, although I think the idea of immediately presenting videos by categories instead of video thumbnails is a shitty one, especially because there is an even more comprehensive list of categories once you scroll down the homepage. This can also be positive; at least you can be sure that you'll find whatever kind of porn you are looking for as long as it involves ebony hotties.