Ghetto Gaggers review
back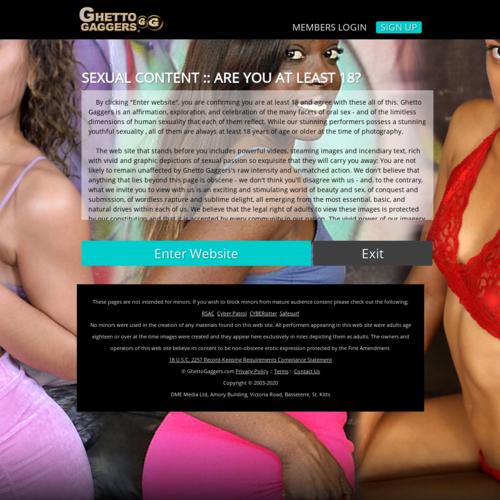 Ghetto Gaggers
Ghetto Gaggers takes a few risks with how it presents its porn to us, but I think they pay off. Most sites will have a thumbnail that captures an action shot and will let you mouse over that to see a few other particularly good moments from the video.
But Ghetto Gaggers isn't most sites. Every single video's thumbnail is the same—a girl with a gigantic load of cum all over her face. Usually, she's got an expression that leads me to believe that she didn't exactly enjoy getting blown on, but hey, these girls are there for my pleasure, not for their own. They're consenting adults who got paid for their time, so I don't really give a fuck if they regret having their throat rammed by giant cocks once the shame sets in.
That's all you get. But what more do you need? The videos all go pretty much the same way, so it's not like a preview would help. It's going to be a video of a white dude forcefully using a black chick's mouth like a pussy. She's probably going to cry a bit, he's probably going to switch to her pussy for a bit when he feels like it, then he's going to nut on her face. It's formulaic, but it's a winning formula. If you want variety, go to Netflix, not a porn site.