Brown Bunnies review
back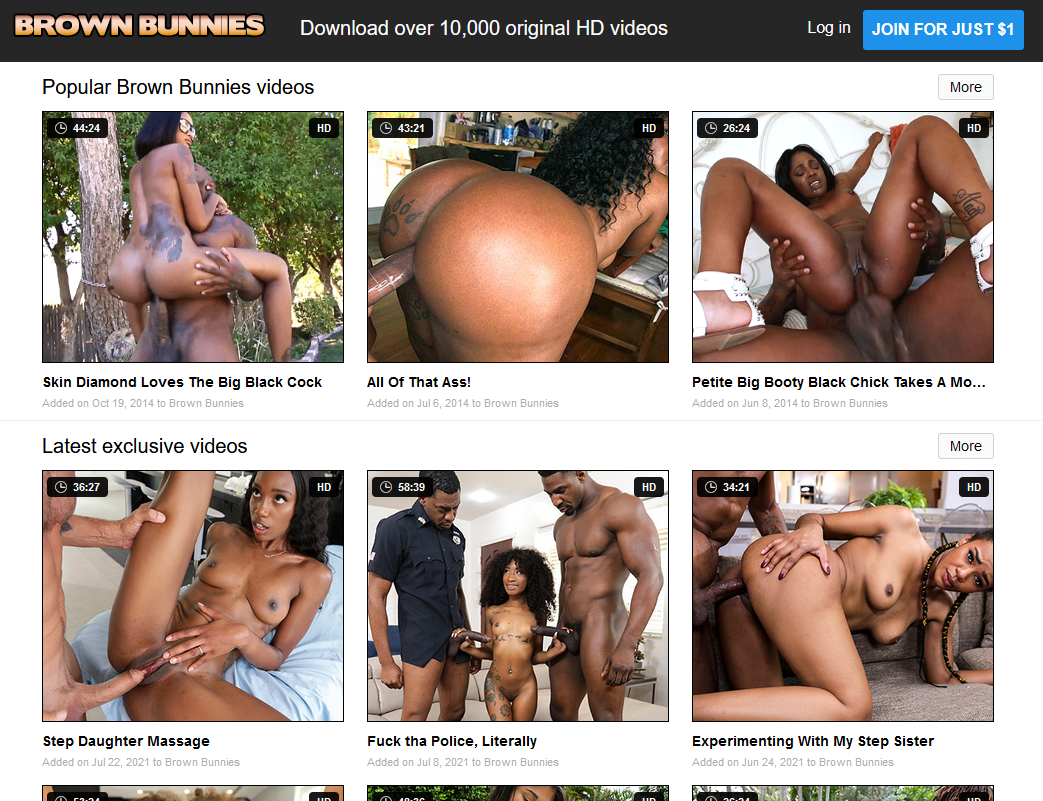 Brown Bunnies
The animated GIFs and stills are all labeled with an HD in the corner, and the quality is crisp enough that I believe it. This is clearly pro-quality smut, and if I had any doubt it's obliterated by the page name written across my BrownBunnies tab: Welcome to BangBros.
I know you're familiar with BangBros. If you just came out of a twenty-year coma, let me refresh you. They're one of the biggest and most respected names in online porn, world-famous for "amateur" endeavors like BangBus.
I write "amateur" in quotes because BangBros is also known for getting some of the top talent in the porn industry to come bang in their flicks. It's no different with the Ebony babes here. Just on the sample page, I see Moriah Mills riding dick, Julie Kay getting creampied, and Demi Sutra with her pussy spread out.