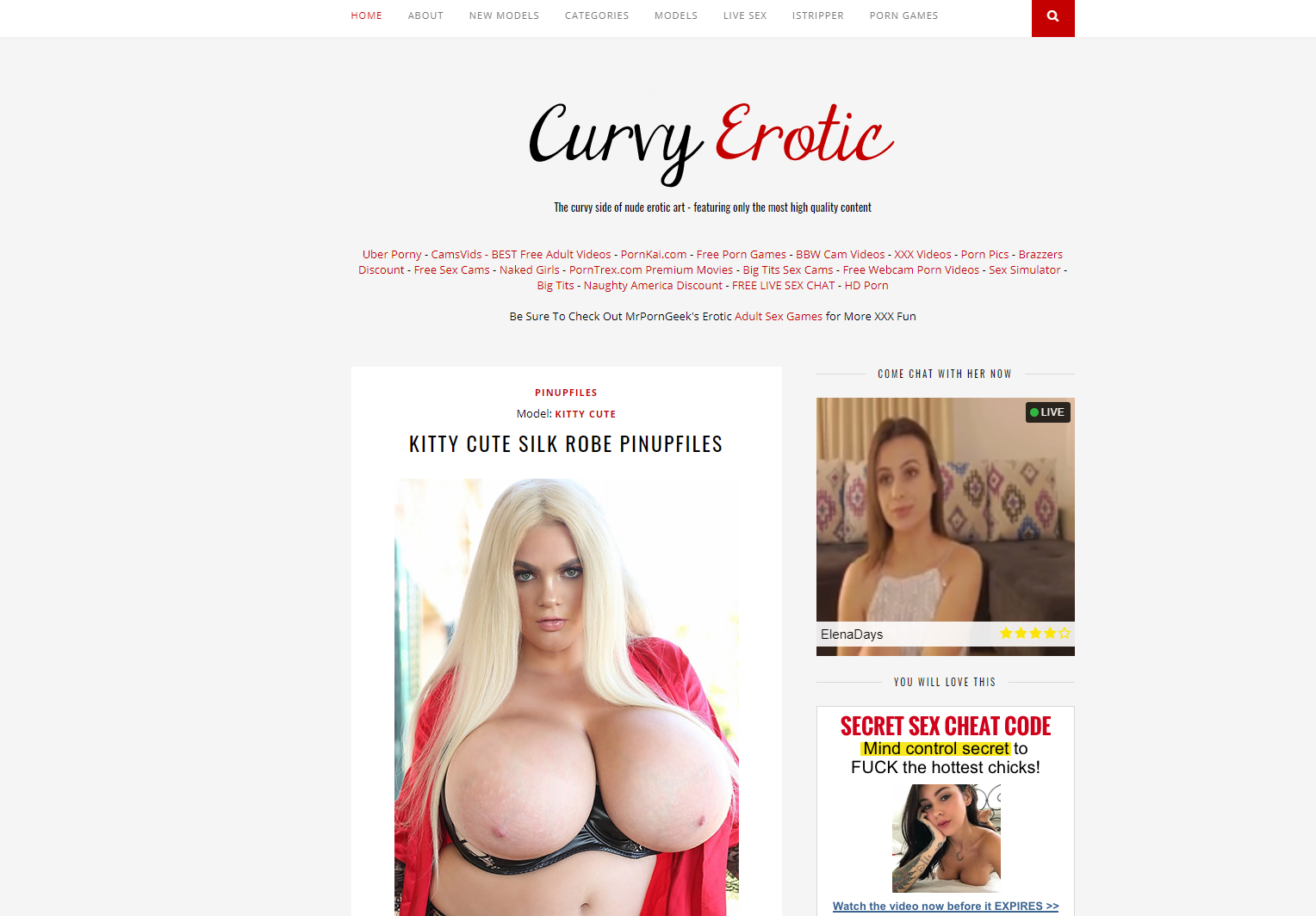 Curvy Erotic
CurvyErotic, a plus size curvy babe's erotic site, has been around for over 7 years now. If you look at the kind of shit, the site brings down you will get to know a thing or two about these folks and why they have been around and still growing for all this while. The site's owner is a registrant of the New Jersey state, and the website is apparently based in the United States. Currently, it's estimated worth comes down to a wowing $89593.87, and according to Alexa's rankings, the website is popular with a ranking of 26888.
I had mixed feelings about the site's design; well, the pale grey background is cool including the red color highlights, but as the white color on the photo thumbnails cards, they are so fucking bright. If you asked for my opinion, the colorful thumbnails provide enough pomp. All in all, the site is neat and looks cleaner than all of your fucking crotches.
Movement through the site is a smooth affair with lots of sorting features at your disposal and a search engine to narrow down your searches. I know that fully concentrating on the site is not going to be easy especially with most banners inform of GIFs from iStrippers but I am guessing you could give it a fucking try; you know how it is with free things; they are never to your goddamned preference.