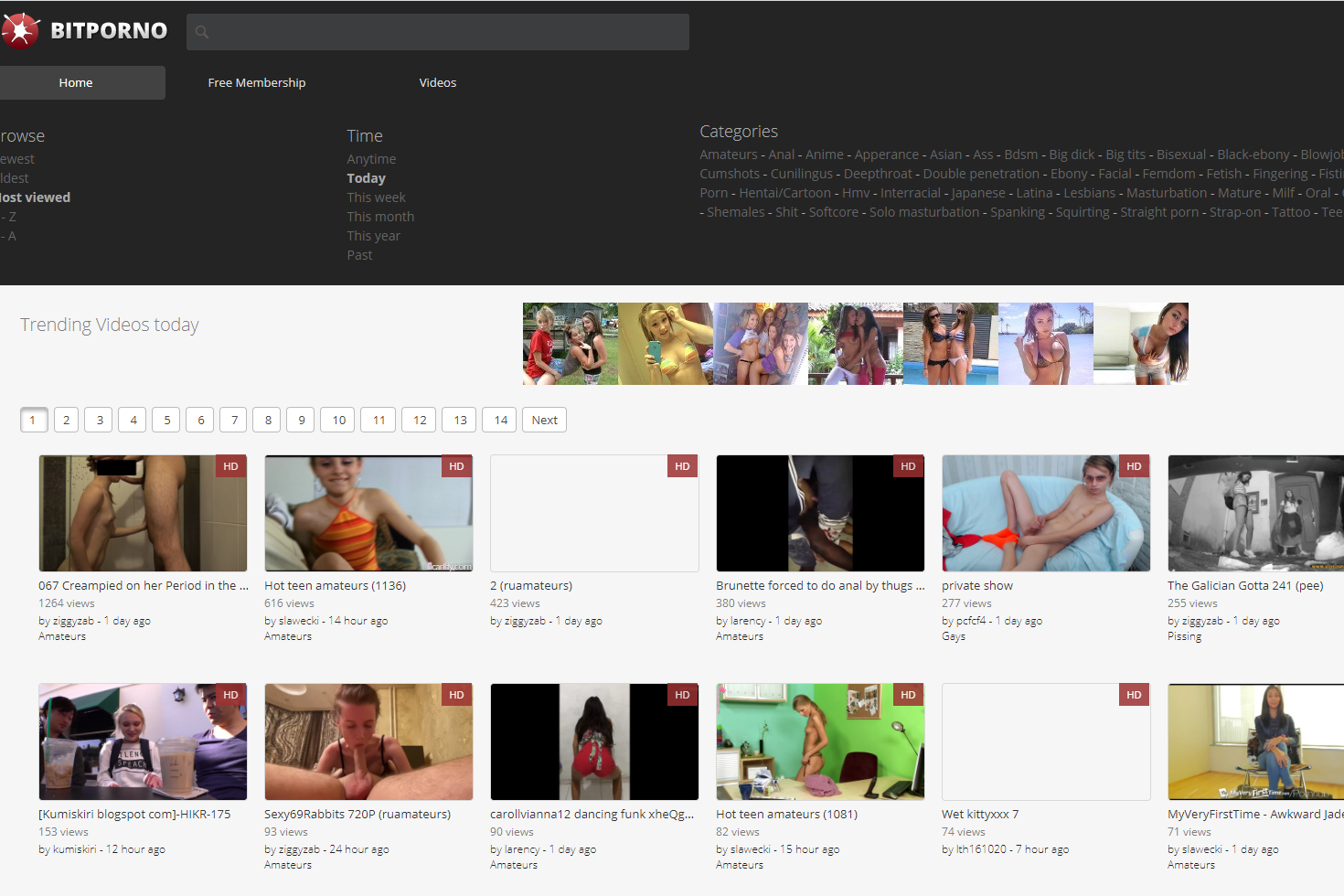 BitPorno
The first thing you notice is the simple yet plain and bland outlook. Granted, you will be able to pick everything you are looking for with relative ease, which is kinda the whole point, but these guys won't be winning too many awards for innovation any time soon. There is a nice and short introduction at the beginning that sort of tells you what you should expect (which is a nice touch by the way), but the site doesn't seem to have too many features. They claim to have done all the dirty work for you and providing you with all the necessary features, but while there is a search feature at the top and a browsing menu at the bottom, there is not much else as far as I can tell.
About a quarter of the welcoming page where you have the main navigation menu and the aforementioned short description has a good design to be fair, but once you start scrolling down for the videos, you get a fucking white background that won't do you any favours if like your boy, you only have time to browse porn at night. Why couldn't these fucks just keep the background black?
Anyway, I'll stop bitching about the design since I have a long list of things I know make a wonderful design but since you are here for the porn, I won't get into the details. Is the site visually appealing for my liking? Don't even go there. But the simplicity doesn't do you harm when it comes to looking for hardcore shit so can we fucking move on?