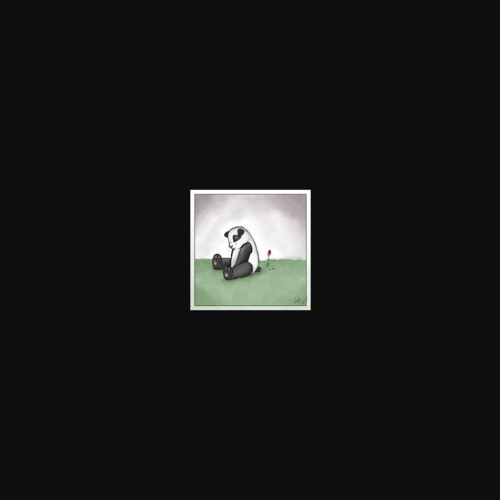 ExHentai
Thousands of various hentai pics
ExHentai is a wonderful archive of erotic images and hentai pictures. The creators of the site and artists, who update new content permanently, are true enthusiasts who really like to bring people happiness with the help of porn pictures. You should know what you can find on such a site. There are immense boobs, large asses, extremely wet vaginas, powerful dicks, all kind of monsters and fantastic creatures. Also, there is parody niche that makes popular characters perform dirty actions together.
So how the site looks and works? When you enter it for the first time, you see just a picture of a sad panda. This is confusing. There are no links on the page. You should previously ask someone to create an account for you. Then you should clean cookies on the ExHentai page. After these two steps, you can log in and enjoy your time. The design of the site is pretty simple. You will not be impressed by black background and white fonts. Anyway, more than 25k of pages with almost seven hundred thousand porn pictures are available for free and such numbers can shock anyone. Navigation is not bad. The menu on top allows you to access the categories, galleries, settings, and an advanced search feature. You can check such main categories like doujinshi, manga, artist CG, Asian porn, cosplay, western, and others. Each category icon has own unique color for your comfort. Choose the niche that turns you on and enjoy high-quality content.
Check the rating of each picture of gallery. It will help you to decide if it deserves your time. ExHentai shares all content for free. You can watch or download everything on your hard drive with no limits. Isn't it wonderful? If you want to add to favorites, leave comments, and use other features of the site, you should have an account and it is free. Unfortunately, this site doesn't have a community. I think users and artists should have a place where they can discuss everything about hentai porn pictures. So many teasing images are hosted on ExHentai and it is impossible to watch them all. Now, when it comes to enjoying some hentai pics, you know where to find it. This site has a nice layout and it is mobile friendly. You can use any of your devices with internet connection and enjoy favorite hentai content for free. What else a hentai porn fan can dream about? Giant boobs, big-eyed girls, close-up pictures of juicy pussies, unbelievable sex actions, and various characters are able to turn you on and lift your mood. Give this site a chance to make you happy. I hate that there are no videos and not even GIFs on the site. If pictures can't turn you on, better choose another source of pleasure. Most similar sites share videos and GIFs. This one is working for five years. I think it's time to add new types of content.
You are reading it because you are a fan of hentai porn or you are interested in exploring something new. Okay, ExHentai is a nice and absolutely free site with giant collection of cartoon images. Don't forget that you shouldn't pay anything for watching this almost unlimited hentai photo archive. High-quality hentai pictures will bring you necessary emotions. They are all different and all amazing! People represent the dirtiest sexual fantasies and share them with everyone who is interested and has the same tastes. Everyone can find favorite type of hentai porn here. Watch how ugly aliens humiliate helpless buxom chicks or funny cosplay anime. Maybe, you will be interested in golden shower, gender bender, gangbangs, tentacles or reverse rape. Yaoi and Yuri anime pics are presented in this archive, too. The list of available niches is so long that it's hard to check it from the top to bottom.
Tags, sorting, filters, and search bar help you find necessary hentai pictures. Mobile version works well so you can watch anime galleries anywhere and anytime you want. Satisfying your needs on this site daily and you will always find something new. Don't miss fresh updates. Now you have all necessary instruments and an endless collection of hentai images. What else do you need? Artistic styles are so variable and exciting that many teasing pictures will attract your attention. Some of them are too perverted. If you watch random pictures, you might meet something that doesn't fit your tastes. Try to use tags and keywords to avoid such situations. ExHentai demonstrates that sexual fantasy has no limits. People can reach maximum point of pleasure thanks to the craziest and stupidest sex images. Even if you aren't a big fan of hentai, you will be happy to get such experience.