XVideos Granny review
back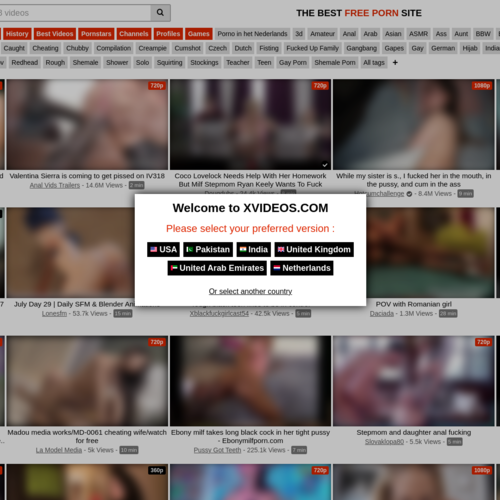 XVideos Granny
Maybe it's because they know they're lives are on borrowed time. Perhaps they just feel it more. Fuck, I don't know – do I look old to you?! All I know is that when they're getting fucked, they're screaming and moaning like it's the last fuck they'll ever get (judging by their age, that's possible). That's why I can't get enough of XVideos.com/Granny. The passion and the sheer ecstasy these old blue hairs show makes me want to go to a nursing home and find the hottest bitch there. Go check it out!
That's right: XVideos.com/Granny provides over 25,000 videos just waiting to be watched for free! In truth, this is a testament to just how many videos are over at XVideos. The fact that there are tens of thousands of videos devoted to only this part of the free tube site is impressive and shows the level of variety at Xvideos.
But we're focusing on only the grannies. Log onto the granny section, and you will find a rich catalog of content that's certain to satisfy your needs. The beautiful, autoplaying thumbnails are all on display here, and they will entice users to click and watch what's within. If you're ready to watch granny porn, logging on will immediately put you over the top and make you start clicking, watching, and stroking that dong!
Just like its main site, XVideos.com/Granny has a reputation for using enticing thumbnails to get your attention. Large and vibrant, these thumbnails also autoplay a short clip to further tempt you to click and watch. Now, autoplaying features can turn some people off (some feel it gives too much away – in some cases, I agree), but XVideos.com/Granny doesn't go over the top with it.
The clips are only a few seconds at most, and they don't give anything away (except for the occasional hairy bush and plump titties) and only further invites users to click and watch. It's an excellent way to show what the user can expect when they click to view. XVideos.com/Granny perfectly tows the line between giving visitors a glimpse at what's to be expected and giving away too much.
One of the things that gets my dick hard when browsing free tube sites are the little details. You know what I'm talking about: the small, convenient additions that make browsing a free tube site convenient. They're features you never really notice until you think about it for a minute.