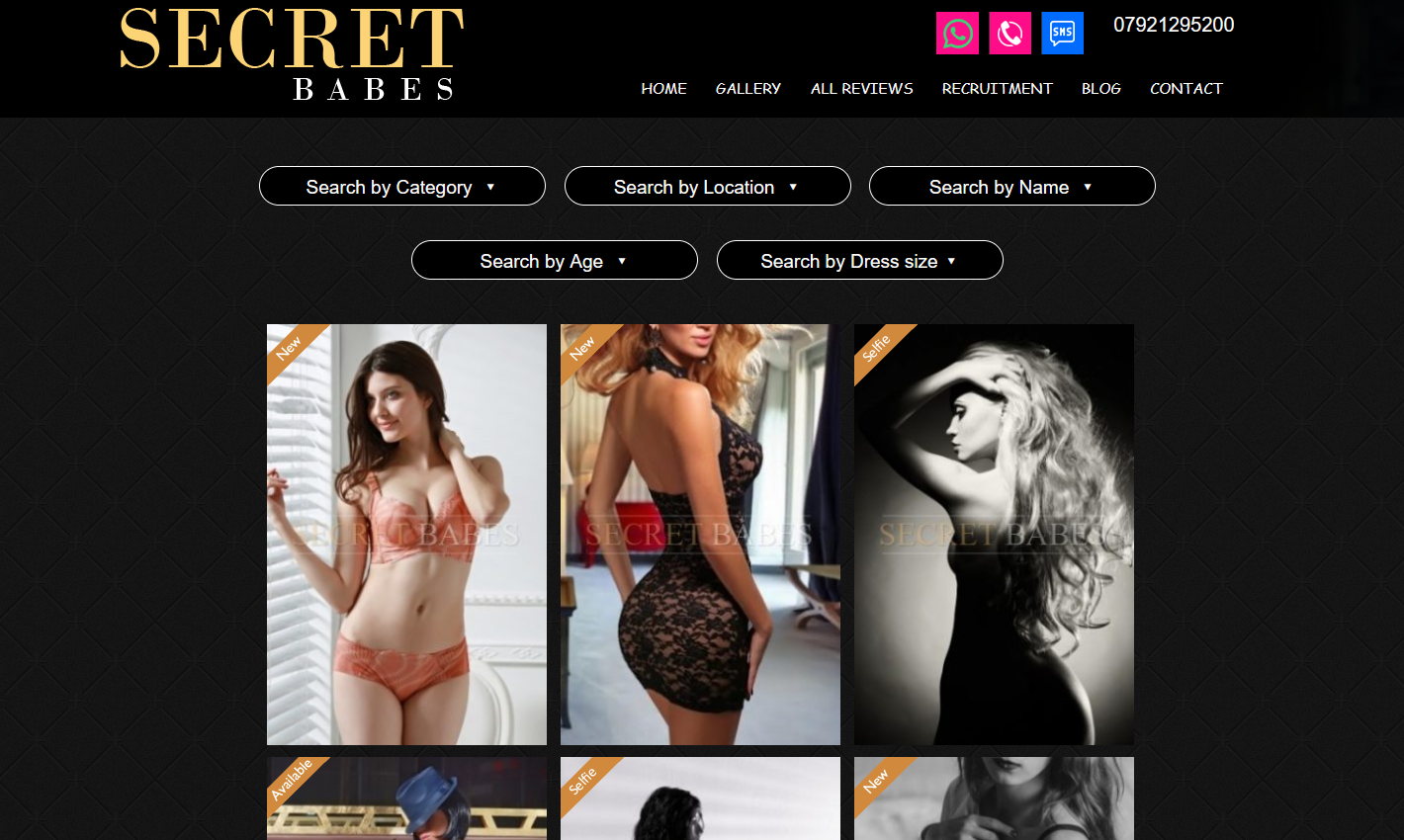 Secret Babes
Secret Babes Manchester Escorts
Welcome to our Manchester escort agency where we unveil our Secret Babes. We are an agency who cares very much about our reputation and do everything to maintain our standards to the very highest level. After many years in the business we like to think we know what we are doing and have got everything right and coordinated. We are now much more of a regional escort agency covering the North West of England and have amassed a collection of beautiful and dedicated professional companions who love what they do. We have learnt over the years that the best Manchester escorts are the young ladies that enjoy what they do and treat it more as a vocation or hobby.
As we are such a high profile and reputable escort agency in Manchester we receive an inordinate amount of applications from prospective escorts from throughout the region. However, we can afford to be very selective and go for those ladies with outgoing personalities and social skills as well as good looks. Beauty is however in the eye of the beholder, so consequently we aim for a good balance of physical attributes. Above all we are looking for ladies where escorting a true extension of their normal lifestyle and are comfortable chatting to and mixing with a variety of other people.
When escorts enjoy what they do then they are naturally enthusiastic and attentive as they are also getting pleasure out of taking care of their clients' needs whatever they may be. They are genuine people persons who are highly sociable and fun to be with. Ladies who often go out with friends and clients in their locality are brilliant for clients visiting the area, as they are knowledgeable and have a good idea of the best places to go to suit the client they are with.
Secret Babes a Manchester escort agency you can trust
We know it is not always easy to find a reliable escort agency that you can implicitly trust. We try to be as honest as possible. We like to give a good description of our ladies as well as display photos you can trust. There is nothing worse than building up and anticipating the arrival of the Manchester escort of your dreams, for someone entirely different to what you are expecting turning up. Then it's back to the drawing board to find a genuine reputable agency you can rely on. There is more to reliability than being genuine about the authenticity of girls on the site. We offer a prompt service where outcall is involved. We have drivers who know the area and road conditions who endeavour to deliver your dream escort to your door or whatever meeting place you designate, such as a restaurant or bar. Our service is also as discreet as possible with our professional staff holding discretion and confidentiality in high regard. We also take great care in advising you of the right companion for the type of date you require as some escorts have different strengths and specialities, unless you have your heart set on one particular lady. Our philosophy is that the client's wishes come first and it seems to work for everyone concerned.

Find a rich selection of busty, blonde, brunette escorts in Manchester today at Secret Babes escort agency. Meet genuine models and escort girls for business trips, companionship and GFE services.