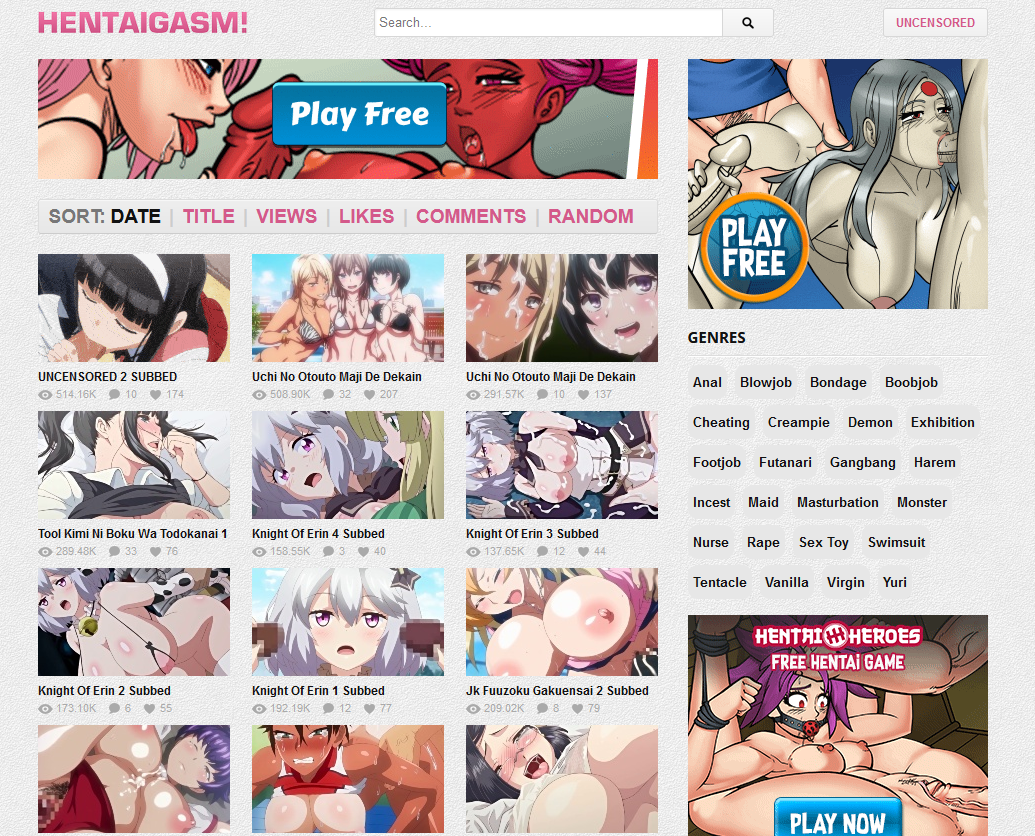 Hentaigasm
HentaiGasm has about 1,500 hentai clips in their collection, or just slightly less than the greasy guy at the comic book store giving everyone dirty looks. That's a lot to sort through, especially if you have no idea where to begin.
Sorting by Likes is an easy way to find the hottest shit on any porn site. The most popular clip on HentaiGasm, Itadaki! Seieki 1 Subbed, has racked up ten million views. It's a half-hour movie about a redhead and her sexual adventures, including Anal, Blowjob, Boobjob, Demon, Gangbang, and Rape scenes. Nice!
The same vid comes up at the top if you sort by Comments. The nearly 4,000 comments are mostly talking about how they'd fuck this cartoon chick, or demanding the next episode be uploaded immediately. There was also this gem: "I don't think I smoked the right meth. RON! What the fuck was in that last crystal batch Chef just delivered? I am jacking off to some weird anime winged Japanese girl instead of jacking off to a middle-aged elderly woman."
The Random sort feature gives you all the videos on the site in no particular order, so it's useful for a dangerous game of fap roulette. Looking at the dates on the Recent clips gives you an idea of how often HentaiGasm is updated. There have been a few dozen in as many months, with no apparent upload schedule.